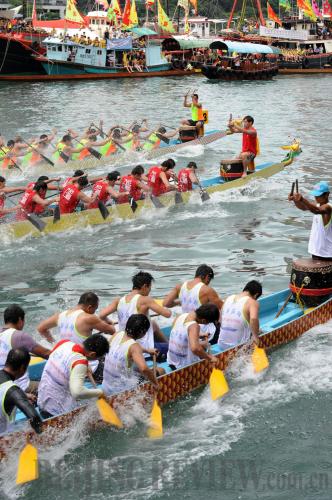 (SONG ZHENPING)
A dragon boat race in celebration of the Dragon Boat Festival took place in Hong Kong in June 2011.
On June 17, Hong Kong released its first intangible cultural heritage inventory of 480 items, including Cantonese opera, the Dragon Boat Festival and traditional Chinese medicine.
The inventory is the result of over three years of a research and data collection. The government will devise and implement measures to update the list of items regularly, said a spokesman for the Leisure and Cultural Services Department of Hong Kong Special Administrative Region.