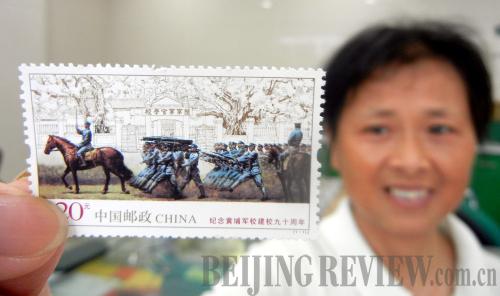 (WANG JIANKANG)
A woman shows off stamps commemorating the 90th anniversary of the Huangpu (Whampoa) Military Academy that were released on June 16.
The military academy was founded in Guangzhou, Guangdong Province, in 1924 by Dr. Sun Yat-sen, a forerunner of China's democratic revolution and founder of the Kuomintang.
The academy has since cultivated many outstanding military commanders, and is deeply respected and cherished by Chinese people at home and abroad.