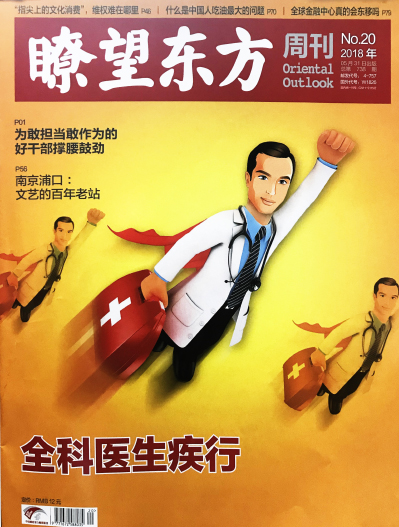 The general practitioner—a doctor who is trained to provide primary healthcare to patients of either gender and any age—is a new concept in China. And the training of general practitioners is becoming increasingly urgent as part of China's ongoing medical reform.
The latest round of medical reform introduced in 2009 aimed to adopt a multi-layer diagnosis and treatment mechanism. Diseases are categorized according to their severity and accordingly treated at different levels of medical institutions.
The success of the reform depends on the quality of community-level medical institutions because if patients can bring their chronic illnesses under control with the guidance and treatment of general practitioners at these institutions, then the pressure on large hospitals will be reduced. General practitioners make up the majority of medical staff at community-level hospitals, and so increasing their number and improving their competence are crucial for the development of China's medical industry. At present, 500,000 new general practitioners need to be trained to meet the goal of five practitioners for every 10,000 people in China, which was set by the State Council in January.
To make up for the shortage, 76 universities in China had set up general practitioner degrees by the end of last year, after the Peking University Health Science Center established the first such courses in 2011. Community-level hospitals need to carry out more training sessions to teach general practitioners how to create diet and exercise plans for patients to manage their health issues.
(This is an edited excerpt of an article published in Oriental Outlook on May 31)