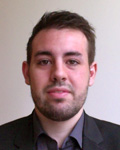 China's permanent observership to the Arctic Council is clearly a great step forward for all Arctic states and indigenous groups. Going further, it offers indisputable proof of what Chinese strategists have understood since 2009 in terms of how one non-Arctic state must act to work its way into a region in which it does not naturally belong: by abandoning 20th century notions of "hard power" and "soft power" and embracing instead a kind of "humble power."
Until now, China's bids to the Arctic Council had been blocked by a handful of states and indigenous groups that did not understand why an inclusive approach to Arctic governance and institution building better meets everyone's interest in the region. Let's not ignore the reality: As we moved closer to the Kiruna ministerial meeting, the only interrogation with regards to China's application to the Arctic Council was something like, "We Arctic powers should definitely grant China permanent observership, but how can we effectively channel the 'Chinarctic threat' afterward?"
In this regard, one can comfortably say that the late night Arctic ministers gathering on May 14 will be remembered as a true moment of tension and muscle flexing.
Indeed, since then, Beijing has engaged in an unprecedented effort to develop strong bilateral relations with European Arctic states, offered billions of yuan to finance energy, mining and infrastructure development in Russia and Canada, and gave a strong hard sciences research flavor to its Arctic activities. In other words, China has ultimately managed to reshuffle the Arctic balance of power in record time.
However, there is more to it than just growing deals and offering scholarships and grants to Arctic students and researchers. Whether in Washington D.C., London or Paris, the Chinese Arctic agenda generates all kinds of wild fantasies because of its mix of smoke and mirrors and official gestures. In this blurry environment, China proved it did not need permanent observership at the Arctic Council to act as an effective member. The most critical effort in this regard is certainly its unprecedented strong ties with its new best Arctic friend: Iceland.
Icelandic Prime Minister Johanna Sigurdardottir and her counterpart Li Keqiang sealed on April 15 in Beijing the first free-trade agreement (FTA) between China and a European state. In Iceland, China can expect better access to North Atlantic waters thanks to the development of the Arctic Bridge sea route, and the development of deep-water shipping hubs in Akureyri, Seydisfjördur, Hvalfjördur or Reykjavík.