MUTUAL DAMAGE: Iranian Supreme Leader Ayatollah Seyyed Ali Khamenei speaks during Friday prayers in Tehran on February 3. He warned the United States will suffer from any war threat or potential war against Iran (XINHUA)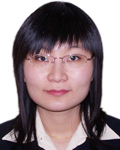 Iran has been under sanctions of European states and the United States for many years. Recently, the West has been pressing Iran harder by declaring more sanctions against Iran's petrochemical and financial sectors. Washington also raised its tone about military attacks. Tehran threatened to block the Strait of Hormuz, and held a series of military exercises in the strait. Confrontation between Iran and the West has created negative influences in many ways.
The sanctions have heavily damaged Iran's domestic economy, making Iranians' livelihoods much harder. There is also a bigger possibility that the U.S.-Iranian conflict could get out of control. Moreover, the problem has caused uncertainties to international energy supply and oil prices. As a result, many Asian and European countries are confronting greater challenges in their economic development, which might drag down the global economic recovery.
Western sanctions have caused Iran's inflation to spiral out of control. The Iranian Government confirmed that the country's inflation rate is about 21 percent, and food prices have increased 20 percent in recent months. Oil prices of this oil-producing nation are seven times higher, and bread prices are four times higher because the government had to terminate subsidies for oil and some food to cut deficits.
The Iranian rial has depreciated sharply, causing further price rises. Prices of electric and electronic products like computers, cell phones, TV sets and refrigerators have mounted over 50 percent, while prices of some imported medicine have gone up about 30 percent. The living conditions of those under the poverty line, who account for 17 percent the Iranian population, have worsened.
Depreciation of the rial has also disordered Iran's currency market. Both businesspeople and ordinary people are rushing to buy foreign currencies and precious metals like gold. And black market trading of the rial is extremely messy. Millions of Iranian poor, who have long relied on economic support from overseas relatives, are suffering because they cannot get remitted money in time due to Western sanctions that block Iranian banks' financial transactions.
Analysts believe chances of a military conflict between Tehran and Washington are low. The United States is going to have a presidential election in November. Launching a military strike obviously will not help U.S. President Barack Obama win a second term. Israel is unlikely to start a war without U.S. support. Although insisting on a hard stance, Iran will not start a war because of its weakness.
However, the risk of a military conflict has grown in recent months while neither side is prepared to give in. First of all, if Europe and the United States corner Tehran by unlimitedly conducting sanctions, it will be quite possible that Iran will fight out of desperation. Ever since 2011, pressure of Western sanctions has been growing. On November 21, 2011, the Unites States announced that it would launch sanctions against Iran's petrochemical and oil sectors as well as companies involved in Iran's nuclear programs. It also called on its allies to take similar actions.
The British Government declared new economic sanctions against Iran, requiring all UK financial institutions cut off their financial connections with Iranian banks. Canada decided to stop exporting all materials related to oil, natural gas and petrochemical production to Iran. It also blocked "virtually all transactions" with Iran, including cooperation with the Iranian central bank. On January 23, 2012, EU members agreed that they would not import crude oil and oil products from Iran beginning in July and launched a basket of economic sanction plans against Iran.