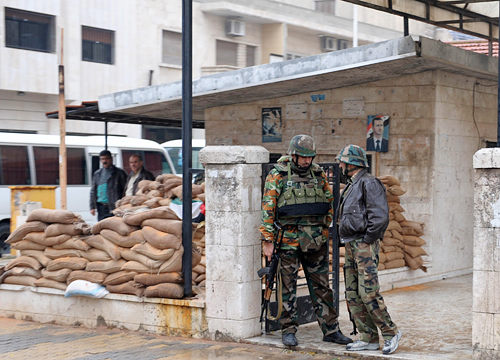 STANDING GROUND: Syrians hold a demonstration on November 12 in front of the Qatari Embassy in Damascus to protest the Arab League's decision to suspend Syria's membership (XINHUA)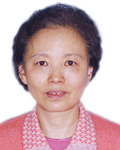 After the fall of Muammar Gaddafi in Libya, Syria appeared to be the next target of Western powers. They have declared sanctions against Syria and publicly demanded Syrian President Bashar al-Assad step down. This Middle Eastern country now faces increased political risks, because previously the West only pressured al-Assad to conduct reforms, not to resign.
As Western powers mounted economic and financial pressure on Syria following regime changes in Tunisia, Egypt and Libya, Syria's future looks unclear. The Arab League's decision to suspend Syria's membership in November has added to the country's uncertainties.
Since anti-government protests broke out in March, the wrestling between the Syrian Government and the opposition has persisted. A big turn came on July 31 when government troops reentered cities with large protests such as Hama, causing widespread casualties. According to UN statistics, more than 2,700 were killed from mid-March to late August, and several thousand were arrested. The UN Security Council released a statement on August 3, condemning the Syrian Government's military strike against protesters. Four days later, some Arab nations also criticized the Syrian Government's action, which dealt a heavy blow to the al-Assad regime.
After Gaddafi's political fate was sealed in August, NATO members pressed much harder on Syria. U.S. and European leaders said al-Assad's regime had lost legitimacy. Under pressure both home and abroad, the Syrian Government found its situation less and less optimistic.
Syria's main opposition groups announced the establishment of the Syrian National Council on October 2 in Istanbul, Turkey, aiming to overthrow the al-Assad regime. They declared that the council's establishment marked the unity of all opposition groups in Syria. They planned to form a coalition to replace al-Assad's government and get international recognition. The establishment of the council showed the Syrian opposition was beginning to duplicate the Libyan opposition's successful model and make concerted efforts to topple the al-Assad regime.
The European Commission decided to impose an oil embargo against Syria on September 2, banning the import of crude oil and oil products from Syria and restraining financing and insurance businesses related to Syria's oil exports. This was the first time for European countries to impose sanctions against Syria's oil industry to cut the Syrian Government's funding.
Based on the 2010 statistics, the embargo will involve about $4.5 billion in crude oil exports. Since Syria doesn't have extensive oil reserves, the embargo is more significant politically than economically. Syria's daily oil output is about 380,000 barrels. It exports 150,000 barrels of oil every day, 95 percent of which is sold to Europe. Syria made a profit of $500 million through oil trade in 2010.
The reason the Syrian Government cracked down on protesters is clear: It must beat the opposition to remain in power. But its iron fist could become an excuse for military intervention by NATO and the United States. In fact, Western nations launched military attacks against Gaddafi after he suppressed demonstrators with military force. So, will Syria suffer the same fate?
Syria's geopolitical situation and its relationships with other Middle Eastern nations are quite different from those of Libya. If the Middle East is a giant chessboard, Syria is a piece that can influence the whole game because of its close relationships with neighboring nations. Therefore, if Western nations open fire on Syria, they will take big risks.