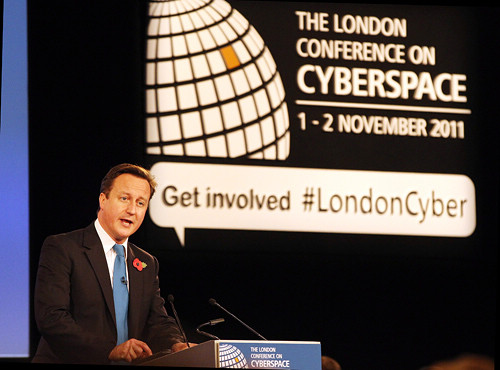 CYBERSPACE CONFERENCE: British Prime Minister David Cameron speaks at the London Conference on Cyberspace on November 1 (CFP)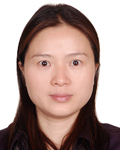 More than 700 representatives from 60 countries recently attended the London Conference on Cyberspace, hosted by the British Foreign and Commonwealth Office. The conference, held November 1-2, was aimed at helping devise international rules for the Internet. How to regulate activities in cyberspace and deal with various cyber threats has become a major world security focus. But it is difficult for countries to discard suspicions and establish mutual trust on cyber security.
In recent years, nations around the world have become increasingly concerned about security in cyberspace. Cyber security currently faces challenges in five areas: technological advances, the wide application of information technology, cybercrimes, the growing influence of non-state actors in cyberspace and so-called "cyber warfare."
The more complicated cyber technologies and systems are, the bigger their potential bugs will be. New services, applications and technologies like social networking, mobile Internet and cloud computing pose huge challenges.
In the Information Age, financial services, energy, telecommunications and transportation facilities are closely linked. This has become a weak point of safety, as large-scale cyber attacks targeting these systems are on the rise. In 2011, hackers attacked financial institutions like the New York Stock Exchange, South Korea's National Agricultural Cooperative Federation, Citibank, the IMF, and the Stock Exchange of Hong Kong as well as defense technology companies such as U.S.-based Lockheed Martin and Japan's Mitsubishi Heavy Industries and IHI Corp.
Cyber criminals have built a giant network and developed an "underground economy." Cyber security provider Symantec Corp. has estimated the cost of cybercrimes worldwide at $114 billion annually, exceeding the combined global black market in marijuana, cocaine and heroin.
The development of social networking gives everybody a chance to become a media center. Social networking is now an important platform for organizing protests. For instance, the "Occupy Together" movement originated from the Internet. Hacker organizations like Anonymous and LulzSec constantly challenge the authority of governments. They have not only attacked websites of big companies like Sony, but also hacked into the websites of U.S. Senate, the Central Intelligence Agency, Britain's Serious Organized Crime Agency and the Malaysian Government. Most countries are not yet fully prepared to manage these risks.
A number of countries, including the United States, France, Britain, South Korea and Japan, have established cyber commands, claiming to enhance cyber attack abilities. The United States, Australia and New Zealand recently for the first time mentioned cyber warfare in their national defense papers. According to The New York Times, there was a debate in the Barack Obama administration about whether or not a cyber attack should be conducted to disturb or even destroy Muammar Gaddafi's defense system. British Foreign Secretary William Hague said the world was in the grip of a new and financially crippling arms race in cyberspace, when interviewed by The Sun newspaper.
As British Prime Minister David Cameron pointed out during the London Conference on Cyberspace, the reason why the participants gathered to discuss cyber security is that the Internet has become as an important force for economic, social and political development, and threats from cyberspace are real and pressing. The conference focused on five themes: economic growth and development, social benefits, safe and reliable access, international security and cybercrimes. These issues present challenges to all countries and are the key for future development.
The participants reached consensus on dealing with cyber security challenges. They agreed the world needs a safe and trusted cyberspace and what is unacceptable offline is also unacceptable online. They pointed out maintaining cyber security is the common responsibility of governments, businesses, society and individuals, and all of them should obey existing international laws and traditional codes of conduct instead of jeopardizing world peace.