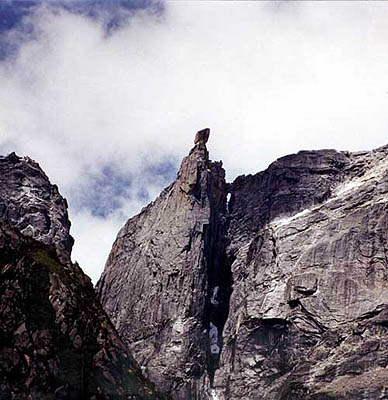 Under the jurisdiction of Aba Tibetan and Qiang Autonomous Prefecture, Lixian County is located northwest of Sichuan Province. Covering an area of 4,313 sq km, Lixian is an important access route to the western provinces of Qinghai and Gansu, with the State Highway 317 passing through the whole county.
The establishment of the county traces back to as early as in 111 AD in the Eastern Han Dynasty (25-220 A.D.). It has a population of 45,054, comprising Tibetan, Qiang minority groups, as well as Han nationality.
The county features mountains, ravines, lakes and rivers, with the highest elevation being 5,922 meters and the lowest, 1,422 meters.
Climate
Lixian has a predominantly monsoon climate, affected by the Siberian west wind, the Indian Ocean's warm currents and the Pacific Ocean's southeast monsoon. It displays different weather patterns due to its mountainous characteristics.
Development
With abundant water resources, the county's leading industry is developing water resources by setting up power stations. Three power plants are already complete and have been put into operation; seven others are under construction.
Resources
Forests account for 51.8 percent of the county's total area, and comprise trees such as apple, cherry, apricot and guava. The county possesses 11 hectares of natural grassland, and various natural herbs such as caladium and angelica. Over a dozen mineral resources, including copper, tin, iron, zinc and silver, can be found here.
Tourist Attractions
High mountains and deep valleys make the county a veritable feast for the senses.
a. Miyaluo Red Autumn Leave Scenic Spot. The largest of its kind in China, the spot is 263 km from Chengdu, capital of Sichuan Province. Covering an area of 3,683 square km (180 times larger than Fragrant Hill, a national park in Beijing), the resort was included in the China Biosphere Reserve Network in 1999, and became one of the members of the human and natural biological protection ring of the UN China network, in 1998.
b. Pengbigou Valley. Full of red autumn leaves, various azalea, waterfalls and even glaciers, this valley is renowned for its pristine environment and ecological beauty.