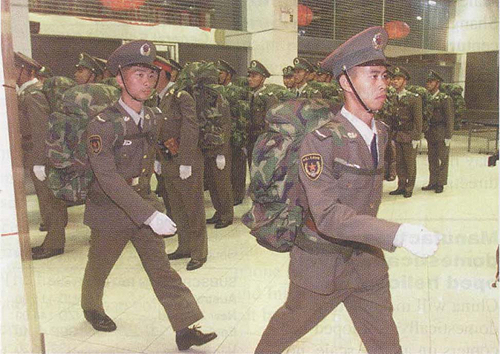 Newly rotated PLA troops entering Macao (WANG YUGUO)
The garrison troops of the People's Liberation Army (PLA) stationed in the Macao Special Administrative Region (SAR) conducted a normal troop rotation on December 23, 2000.
The rotation was carried out in line with the Garrison Law of the Macao SAR, which stipulates a personnel rotation system for garrison troops. The PLA garrison troops assumed Macao's defense duties as of December 20, 1999.
(Beijing Review No. 2 January 11, 2001)