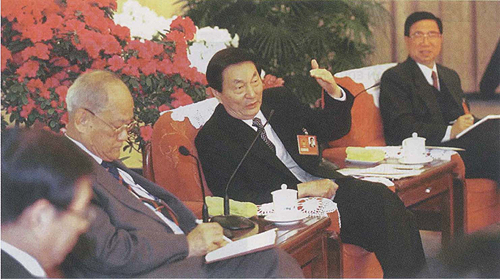 Premier Zhu Rongji discusses State affairs with HKSAR deputies 

Premier Zhu Rongji joined in group discussions with deputies to the Ninth National People's Congress (NPC) from the Macao Special Administrative Region (MSAR) and the Hong Kong Special Administrative Region (HKSAR) on March 8.

Zhu said that the HKSAR government is doing a very good job, and that the Central Government is satisfied with its operations and gives its full support to the HKSAR government.

At the panel debate between deputies from the MSAR, Zhu said that since its return to the motherland on December 20, 1999, the MSAR has improved its social order and its economy has resumed growth, resulting in local residents enjoying a happy life and positive changes taking place in all fields.

(Beijing Review No. 12 March 22,  2001)

.