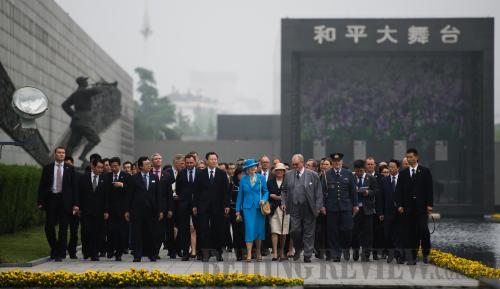 (XINHUA)
Queen Margrethe II of Denmark walks across Peace Square during her visit to the Memorial Hall for the Victims of the Nanjing Massacre by Japanese Forces in Nanjing, capital of east China's Jiangsu Province, on April 27.
The memorial hall commemorates more than 300,000 Chinese innocents who were killed by Japanese invaders after they occupied the city on December 13, 1937.
The queen, along with her husband, Prince Consort Henrik, paid a state visit to China from April 24 to April 28 at the invitation of Chinese President Xi Jinping.