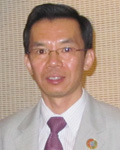 As the 50th anniversary of diplomatic relations between China and Tanzania draws near, Lu Shaye, Director General of the Department of African Affairs of the Foreign Ministry, shares his view on China-Tanzanian relations and China-Africa ties as a whole in a written interview with ChinAfrica.
ChinAfrica: What is the importance of the China-Tanzania relationship to China-Africa ties? Some say that the current Sino-Tanzanian friendship lives off past gains, what is your view?
Lu Shaye: This year marks the 50th anniversary of the United Republic of Tanzania and its diplomatic relations with China. Over the past five decades, the two countries have passed down the heritage of our friendship created by the late leaders including Chairman Mao Zedong (1893-1976), Premier Zhou Enlai (1898-1976) and Tanzania's founding President Julius Nyerere (1922-1999).  The Tanzanian and Chinese people have always been old friends. Relations between the two countries are at the forefront of China-Africa cooperation. It's a fine example of cooperation between developing countries.
In the past 50 years, the development of the China-Tanzania relationship can be summed up by the following three characteristics:
Firstly, it is an enduring friendship. Tanzania contributed a lot when China restored its lawful status at the United Nations in 1971. Dar Es Salaam, a major city in Tanzania, witnessed the torch relay for the 2008 Beijing Olympic Games. Most recently, Chinese President Xi Jinping chose Tanzania as the first stop of his African tour in 2013. Furthermore, Tanzanian President Jakaya Mrisho Kikwete will come to China for a state visit later this year. Frequent high-level exchanges present a close relationship and enhance political trust.
Secondly, practical cooperation is strong. In the 1970s, China supported the construction of Tanzania-Zambia (TAZRA) Railway in spite of its limited economic strength. As China develops rapidly, it continues to provide aid for Tanzania to build hospitals, schools, the Demonstration Center of China Agricultural Technology, Julius Nyerere International Convention Center, and other livelihood projects.
China has become Tanzania's biggest trading partner and second largest investor. For China, Tanzania is also an important market for project contracts in Africa. There are around 500 Chinese companies in Tanzania, creating 150,000 jobs for the country between them.
Thirdly, people-to-people exchanges are deep. China has continuously dispatched up to 2,000 medical workers to Tanzania for 46 consecutive years and they have been warmly welcomed by locals. The growing number of Tanzanian students in China has reached 1,200 to date. As the establishment of two Confucius Institutes together with cultural activities, Tanzanians are becoming more familiar with China and the Chinese language.
The past 50 years show that we haven't lost what we used to have, instead we inherit it and carry it forward, making it shine with vigor in the new era.
Some say that it is the Tazara Railway that makes China and Tanzania close. Is the railway still an important part of bilateral ties?
Chairman Mao decided to offer aid to help build the railway between Tanzania and Zambia when Western countries turned down their request for help in the 1960s-70s. The railway plays a significant part in boosting the economy of both countries and in supporting liberation in South Africa after the abolishment of apartheid. It is regarded as a route of freedom and friendship, witnessing the long-lived China-Tanzania and China-Africa relationship.
The contribution of the Tazara Railway to China-Africa ties will last forever, and it goes beyond being just a railroad and symbolizes the African spirit of independence, self-reliance, unity and tireless effort. It motivates both countries to promote cooperation based on traditional friendship and create more opportunities together in the future.
Under the new circumstances, how should we promote China-Tanzania friendship?
Currently, our bilateral relations stand at a new historical starting point. We cherish this heritage of traditional friendship and will carry it forward, lifting it to a higher level.
When President Xi met his Tanzanian counterpart Jakaya Mrisho Kikwete in 2013, they announced together that the two countries agreed to build a comprehensive cooperative partnership characterized by mutal benefit and win-win results.
China will continue to promote bilateral relations with exchanges in all areas, share its experience with Tanzania and deepen strategic and political trust. In economic and trade cooperation, the two countries will make full use of their infrastructure construction advantages and energy-related industries. The two countries are also looking to bolster their cooperation in tourism, aviation, human resource, finance, as well as science and technology.
People are the foundation of China-Tanzania relations. Various exchanges will continue, especially to increase younger generations' understanding of one another. These activities include a joint team of Chinese and Tanzanian climbers that reached the top of Mount Kilimanjaro, the highest mountain in Africa, this February. In Swahili, "Kilimanjaro" means "the mountain of light." I believe that China-Tanzania friendship will stand firm like Kilimanjaro itself and develop a promising future.