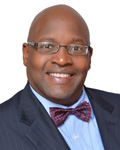 One fine day as daylight was surrendering to evening, a group of young boys and girls were playing football, totally ambivalent of the time and unassuming of their surroundings. The world seemed endless and the day full of ample time for play. This particular day was inDodoma,Tanzania, in the 1970s. Strolling down one of the then few paved roads, in the new capital city of Dodoma, and heading toward the children playing football, was a group of both young and much older Chinese men and women, taking what looked like a routine evening walk for a breath of fresh air and a stretch.
The Chinese visitors soon arrived where the children were playing football and spoke in perfect Kiswahili to the children. Joining them in a football game, but not for long as the dark assumed control of the land. The Chinese visitors urged and encouraged the children to go home and wash, but not before handing them "White Rabbit" branded sweets. As it happened, I was among the group of children playing football and a beneficiary of the sweets.
We later learned that the Chinese visitors were a group of the Chinese Medical Team (CMT) who were doctors and dentists, working at the Dodoma Government Hospital. Many decades later, after our inaugural encounter with the Chinese nationals, the CMTs retain a permanent presence inTanzania and I understand, in many parts of Africa. InTanzaniaalone, the CMTs are inDar es Salaam,Dodoma, Tabora and Mara Regions, to name a few. These highly qualified and highly committed Chinese doctors leave their loved ones and families in China, traversing across land and seas, all the way toTanzaniain their goal to assist in diagnosing and treating diseases affecting the many and thereby helping the Tanzanian Government realizing their objective of bringing about better health for all Tanzanians.
The commitment by the CMT is the highest form of corporate social responsibility. It is social responsibility without corporate gain or profit motives. Simply put, medical work being undertaken by the CMT in many parts of Tanzania, both urban and rural, is pure in its objectives and goals. The relationship between the People's Republic ofChina and the United Republic of Tanzania is pure in its sincerity and in its deeds and that is why it has lasted for 50 years, undisturbed. The relationship is historical and at the same time current. Like sweets are to wanton boys and girls, the relationship between the two countries and their people is cherished and enjoyable. Fifty years and growing stronger!
(Source: ChinAfrica)