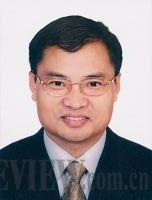 2014 marks the 50th anniversary of Sino-Tanzanian diplomatic relations. Over the past five decades, the two countries both experienced rapid development. How is bilateral trade between the two changing, and how does it influence the relationship between China and Africa as a whole? What's the future of economic and trade cooperation between China and Tanzania? Cao Jiachang, Deputy Director of Department of Western Asian and African Affairs of China's Ministry of Commerce, shares his thoughts and hope on China-Tanzania and China-Africa relations in an interview with ChinAfrica reporter Liu Wei.
ChinAfrica: What's role does Sino-Tanzanian economic and trade relations play in Sino-African relations as a whole?
Cao Jiachang: Chinese people's knowledge of Tanzania started with the Tanzania-Zambia (Tazara) Railway. It is the largest Chinese foreign-aid project in Africa to date. Tanzania plays a significant role in Sino-African relations thanks to the Tanzania-Zambia Railway and the support from Tanzanian Government.
China and Tanzania have established and nurtured mutual political trust through frequent visits by state leaders. Chinese President Xi Jinping chose Tanzania as the first stop of his African tour in 2013 after he took office. It has proven the significance of Sino-Tanzanian relations to China. In addition, Tanzanian Prime Minister Mizengo Pinda visited China last year and signed a number of cooperation agreements. These high-level visits promote bilateral trade relations to a great extent.
We will launch more projects to celebrate the golden anniversary of Sino-Tanzanian relations this year and expand to more areas to further enhance ties. 
What's the main focus of Sino-Tanzanian trade?
It's a comprehensive trade relationship. Tanzania mainly exports agricultural and mineral product and imports electronic product and textiles. We have some new ideas on bilateral trade between the two countries considering that Tanzania is one of the most underdeveloped countries. For example, under the framework of the Forum on China-Africa Cooperation (FOCAC), 95 percent of the Tanzanian goods exported to China, which will increase to 97 percent in 2015, are tariff-free. 
Could you talk about Tanzania-Zambia Railway's updating progress and Bagamoyo Port project?
The Tazara Railway is completed in 1976 but in recent years, it is facing pressing problems such as aging equipment and capacity shortage. Given the significance of the railway for bilateral relations, China, Tanzania and Zambia are working together on upgrading and improving it.
Bagamoyo is the hometown of Tanzanian President Jakaya Mrisho Kikwete. The Bagamoyo Port project was signed by President Xi Jinping during his 2013 visit. It includes the construction of a dock, a logistics center and an industrial park. We hope that it will benefit Tanzania's economic development and promote their cooperation with Chinese companies. At the same time,Tanzania's development will provide a boost to the whole southeast African economy in the future.
The Tazara Railway was built with Chinese aid. Is there any change in terms of cooperation in the railway's upgrading project and the Bagamoyo Port construction?
It's impossible to work in the same way as before. We will implement preferential policies in bilateral trade and bring more capital to African markets with limited aid resources.
The Tazara Railway upgrading and rebuilding project will still be operated with free aid from China and the detailed program is currently being researched. The cooperation for the Bagamoyo Port project comes in the form of localization management to get the local government and enterprises of Tanzania involved in the operation and management. 
Some people doubt whether Sino-Tanzanian relations have developed or not besides the previous relationship built on China-financed Tazara Railway. How do you view this opinion?
The past five decades have witnessed the continuity of the bilateral relationship based on our principles. I don't think ties are worsened compared to the 1960s and 1970s. Today, China-Tanzania cooperation is more comprehensive and reaches out to more areas. Under the new structure, we have a more flexible formality and wider scope for further cooperation.
After China's reform and opening up [in 1978], it develops rapidly, and so do many African countries. China has abundant foreign exchange reserves, which is one of the biggest achievements of our economic progress. That's why many African countries hold growing expectations for China.
In the past, we could only offer limited aid because of limited economic strength. Now, we are able to provide large foreign aid offerings every year. In 2012, China announced it would provide $20 billion worth of credit line to African countries to assist them in the Fifth Ministerial Conference of the FOCAC.
What will the trend of Sino-Tanzanian economic and trade relations be in the future?
Peace and security is the first task for Africa. Compared to 1970-80s, the political environment is more stable. Secondly, they are longing to improve people's livelihoods during their development. Thirdly, Africa is receiving more and more opportunities from the world. South Korea, the United States and India had established cooperative mechanisms with Africa after the founding of Forum on China-Africa Cooperation.
China and Africa are diversifying the areas in which they will cooperate to include industries such as new energy. Even though we are confident in our cooperation, we should take problems seriously. Only by actively solving them, can Sino-African ties and our economic and trade relations move forward smoothly and rapidly.
____ 
Numbers in 2013
- $3.69 billion
The total volume of China-Tanzania trade, ranking 13th amongst China-Africa trade, the value of which exceeded $200 billion
- $140 million
China's direct investment into Tanzania, ranking 11th in China's direct investment in Africa, which was worth a total of $3.5 billion
- $1.77 billion
Value of Chinese enterprises' construction contracts in Tanzania. Tanzania ranks 15th in China's contract work in Africa, which was worth a total of $67.8 billion