Editor's Note: On the eve of the 50th anniversary of Sino-French diplomatic ties, Beijing Review interviews four people from China and France and asks them to share their impressions regarding the past, present and future of the relationship between their two countries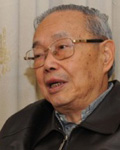 Cai Fangbai, former Chinese Ambassador to France (1990-98)
I have worked in France for 24 years, during which time I have personally witnessed the growing diplomatic relations between China and France. After World War II, there formed a bipolar system with the United States and the Soviet Union at opposing ends. The whole world was covered by the dark cloud of the Cold War. The establishment of official Sino-French relations was an attempt to break this bipolar world system.
At a time when France actively sought to play a role as a big power in international issues and China faced both isolation from the United States and a Sino-Soviet split, the dialogue and cooperation between China and France were helpful in creating space for strategic maneuvering on international issues. They not only benefited the two countries but also exerted a strong influence on the development of the international situation and global pattern. In addition, France's move served as a model for other Western countries, which would later lead to their establishing diplomatic relationships with China.
During the last 50 years, China and France have maintained a sound relationship in spite of ups and downs. These zigzags can mainly be attributed to the following factors: The first is that the development of the international situation has directly influenced the Sino-French relationship. The great change in the balance of power of the two countries is another important factor. The rise of China and other emerging economies have brought increasing pressure on traditional Western powers, including France. They have struggled to adapt to the new global landscape.
However, I believe that as long as China and France manage bilateral relations from a strategic point of view and respect each other's core interests and major concerns, Sino-French relations will move forward consistently in the next 50 years.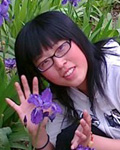 Cui Xiuli, a student at Hebei University
I love French culture. When I was young, I read the masterpiece of the famous French short-story writer Alphonse Daudet (1840-97), The Last Lesson. The author states in the story, "French is the most beautiful language in the world." I have gone on to study French even though my major is teaching Chinese as a foreign language. Many classmates share my feelings about French culture.
French wine, perfume and fashion are known worldwide. French culture gives me an impression that it is a place full of romance. I also like French movies such as Les Choristes (The Chorus), which carries a profound message. Jeux d'Enfants (Love Me If You Dare) left a deep impression on me too as it shows a different kind of romantic sensibility as well as a dreamlike effect.
I have made many French friends during my college years. Generally, French people are gentle, romantic and open-minded. I have taught Chinese to a 20-year-old French man named Jeff for half a year. He struck me as intelligent, energetic and thoughtful, with a deep interest in Chinese history and cuisine. Jeff said that as China is full of opportunities, he wants to find a job in China after mastering the Chinese language. He wants to travel around the country—not only to cities but also to China's rural areas. After my graduation, I hope I can teach Chinese in France. I also want to do what Jeff dreams to do in China, and travel all over France.
I think current Sino-French relations are sound in spite of an unhappy period several years ago. In my opinion, former French President Nicolas Sarkozy's meeting with the Dalai Lama was very offensive. If Chinese leaders were to meet with a French person who wanted to separate Corsica from France, how would French people respond? I hope no such things will reoccur in the future. And I hope people from the two countries can remain friends.