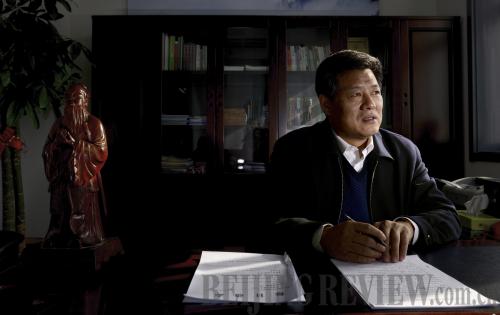 Zhang Guohua, director of the education bureau of Weifang City in east China's Shandong Province, at his office on November 26, 2013 (WANG JIANHUA)
"I prefer to do first, when I'm sure it's feasible, rather than waiting for orders. It may be approved as I am doing it," Zhang Guohua said.
During his 11 years of grassroots practice, most of his experiences have been written into guidelines of the education system.