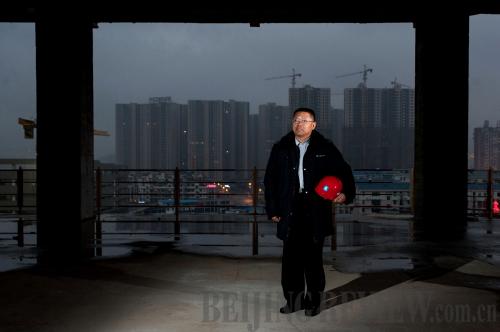 Lu Guiqing, 55, Chairman of China Construction Fifth Engineering Division Corp., Ltd., at the construction site of Hexi transport hub project in Changsha, central China's Hunan Province, on November 12, 2013 (LIU JINHAI)
Since Lu Guiqing took office of the state-owned enterprise in 2002, the contract amount has grown from 2 billion yuan ($241.5 million) to 100 billion yuan ($16.5 billion), not only making up its heavy deficits but also gaining a 2-billion benefit in 2013.
"In the past 10 years, the government and bank didn't give us special help. We have survived among tough competitors in the market," Lu said.