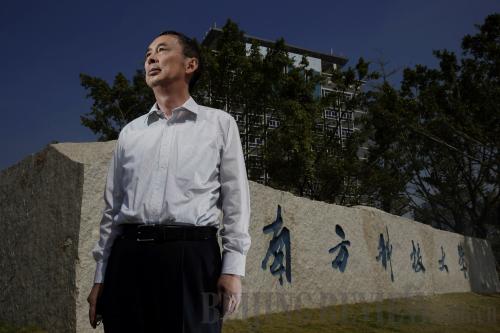 Zhu Qingshi, 67, President of South University of Science and Technology of China in Shenzhen, south China's Guangdong Province, at the university on November 1, 2013 (WANG SHEN)
South University of Science and Technology of China (SUSTC) is widely regarded as the country's first test for a new educational system designed to provide students with better training for innovative research. It aroused wide attention and controversy after it vowed to build China's first professor-led and bureaucracy-free university and started enrolling students without approval from the Ministry of Education in 2011.
Zhu said at the founding ceremony in September 2012 that the institute's central task was to cultivate talented innovators for a country long-plagued by a scarcity of creative minds. However, he suffered from insomnia and stress for four years.
"It's still not a good time to change the current education system in China, especially to depend on a university to realize that," he said.