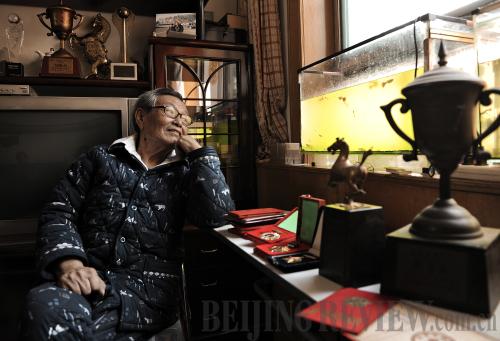 Ma Shengli, 74, former Vice President of Double Star Group, at home in Shijiazhuang, north China's Hebei Province, on November 8, 2013 (LI HE)
In 1984, Ma Shengli became the first Chinese person in the country to contract a state-owned enterprise, Shijiazhuang Paper Mill, which had suffered a deficit for three consecutive years. For Ma, the only way to turn losses into gains was to abolish the equalitarian system and unleash the productive forces. "If I can't reach my goal, I'm willing to accept the consequences," the so-called "Contractor Ma" said.
A year later, the factory earned 1.4 million yuan ($476,740) and its revenue increased 21.94 times during the four-year contract period.
Ma's reputation won entrepreneurs' trust around China. In 1987, Ma established the "Ma Shengli Paper Group", which incorporated 100 companies from 20 provinces, all running under a deficit.