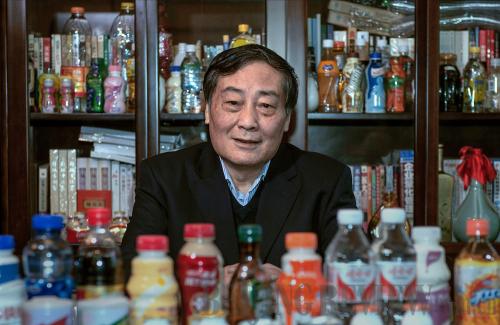 Zong Qinghou, 68, Chairman of Wahaha Group Co, one of China's largest beverage producers, at his office in Hangzhou, east China's Zhejiang Province, on November 13, 2013 (HAN CHUANHAO)
Zong Qinghou believes he probably drinks more kinds of drink than anyone else in the world. A variety of empty bottles fill his office and warehouse.
When it comes to the secret of his success, Zong responds with ease: "Just know the market as much as possible. Meeting market demand guarantees sales volume."
He currently immerses himself in the market more than 200 days a year. When he travels abroad, he always tries local drinks. It helps him maintain a keen business sense.