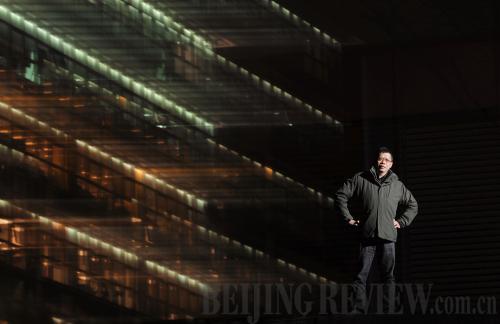 Wang Zhidong, 46, the founder of Sina.com, one of China's largest web portals, at Tsinghua University Science Park in Beijing on November 29, 2013 (LI HE)
In the 1990s, Wang Zhidong visited the Silicon Valley for the first time. For a young man who had never heard of the Internet, it was a life-changing experience. In April 2000, Wang made the Chinese portal Sina.com on the NASDAQ list. His story has become a legend in the Chinese Internet community.
He left Sina.com in 2001 and established Dianji Technology.