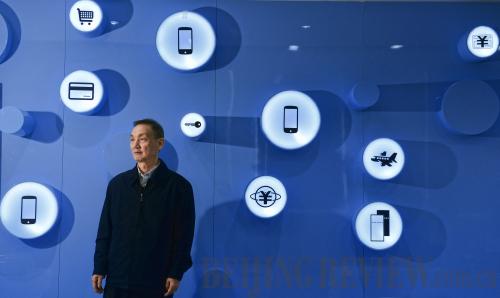 Hou Weigui, 71, Board Chairman of ZTE Corp., at an exhibition hall belonging to his company in Shenzhen, south China's Guangdong Province, on December 13, 2013 (JIN LIANGKUAI)
Since its establishment, ZTE Corp has developed into the world's fifth-largest telecom equipment supplier by sales. However, the global communication devices tycoon experienced its first loss in 28 years in 2012.
Hou Weigui attributed the loss of 2.8 billion yuan ($460 million) to improper business strategy and the global financial crisis. He noted that the emerging mobile Internet also formed a severe challenge for his business. Hence, he resolutely launched a campaign named "The Second Revolution" to make ZTE Corp more innovative, more market-oriented, and more service-oriented.