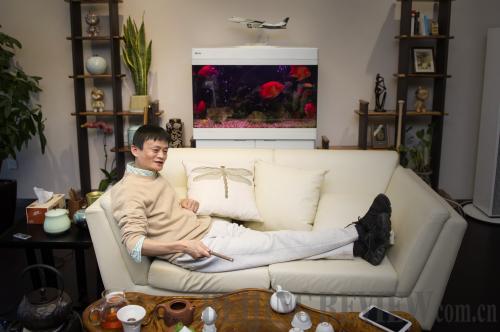 Jack Ma Yun, 49, founder of e-commerce giant Alibaba Group, at his office in Hangzhou, east China's Zhejiang Province, on November 12, 2013 (JU HUANZONG)
China's largest peer-to-peer shopping portal Taobao, which is owned by Alibaba, sees an average of 24 million transactions everyday.
Jack Ma Yun decided to retire when he was 48. "I owe my achievements to my staff and customers. Their trust made it easier for me to succeed," Ma said.