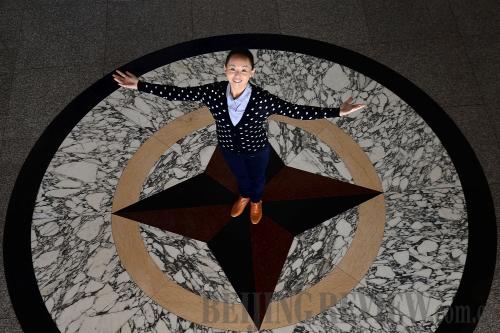 Tai Lihua, 37, President and Art Director of China's Disabled People's Performing Art Troupe, performs at the hall of her troupe in Beijing on November 11, 2013 (JIN LIANGKUAI)
As the lead dancer of The Thousand-Handed Goddess of Mercy, which was presented at the closing ceremony of the 2008 Beijing Summer Olympic Games, Tai Lihua astonished audiences both at home and abroad with her fabulous performance and elegant beauty.
"Life bears a close similarity to the moon's phases. As the moon waxes and wanes, life also has ups and downs. In this regard, everyone is walking on the same life path. Although one cannot choose his destiny, we can look at life from different angles: paying greater attention to what life gives to you rather than what it takes from you, and facing difficulties with a tough and grateful heart," Tai said.