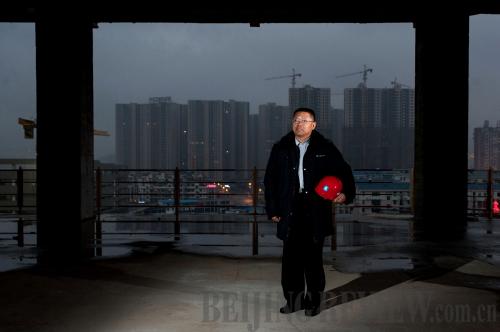 Lu Guiqing, 55, Chairman of China Construction Fifth Engineering Division Corp., Ltd., at the construction site of Hexi transport hub project in Changsha, central China's Hunan Province, on November 12, 2013 (LIU JINHAI)
Since Lu Guiqing took office of the state-owned enterprise in 2002, the contract amount has grown from 2 billion yuan ($241.5 million) to 100 billion yuan ($16.5 billion), not only making up its heavy deficits but also gaining a 2-billion benefit in 2013.
"In the past 10 years, the government and bank didn't give us special help. We have survived among tough competitors in the market," Lu said.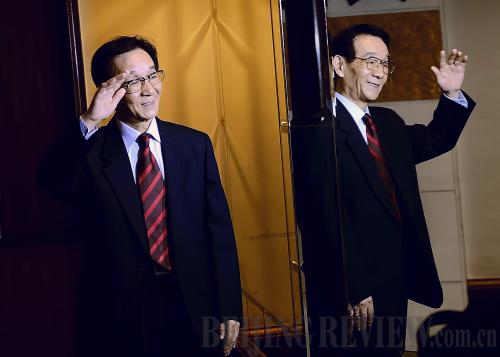 Bu Xinsheng, 79, former Director of Haiyan Shirt Factory (former body of Haiyan Senhong Import & Export Co., Ltd.) in Haiyan County, east China's Zhejiang Province, on November 10, 2013 (JIN LIANGKUAI)
Led by Bu Xinsheng, the factory grew from a small collective organization in 1956 with 60 employees to 1,000 in 1985, with an annual 50 percent growth of interests. He left the factory in 1988.
"The reform cannot rely on the government's document. It was my duty to break the backward system and to establish a new sound mechanism, which is good for the country, the factory and our employees," Bu said.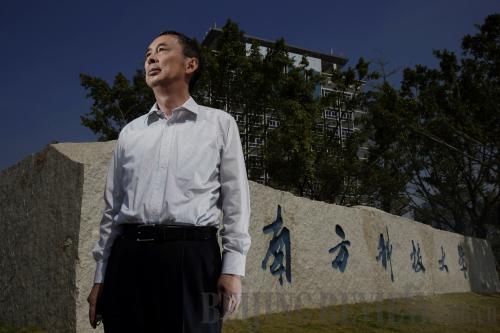 Zhu Qingshi, 67, President of South University of Science and Technology of China in Shenzhen, south China's Guangdong Province, at the university on November 1, 2013 (WANG SHEN)
South University of Science and Technology of China (SUSTC) is widely regarded as the country's first test for a new educational system designed to provide students with better training for innovative research. It aroused wide attention and controversy after it vowed to build China's first professor-led and bureaucracy-free university and started enrolling students without approval from the Ministry of Education in 2011.
Zhu said at the founding ceremony in September 2012 that the institute's central task was to cultivate talented innovators for a country long-plagued by a scarcity of creative minds. However, he suffered from insomnia and stress for four years.
"It's still not a good time to change the current education system in China, especially to depend on a university to realize that," he said.