The period between 1978 and 2013 has seen the furthering on China's reform and opening-up. Many Chinese have devoted themselves to the waves of reform in an attempt to fulfill their dreams and also to make contributions to their fellow countrymen's well being.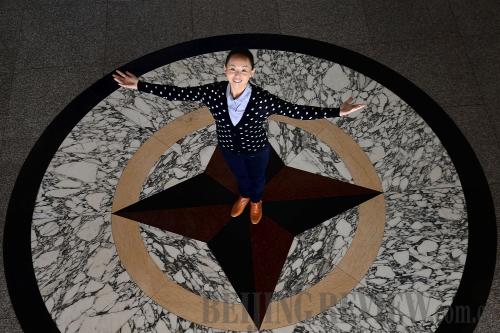 Tai Lihua, 37, President and Art Director of China's Disabled People's Performing Art Troupe, performs at the hall of her troupe in Beijing on November 11, 2013 (JIN LIANGKUAI)
As the lead dancer of The Thousand-Handed Goddess of Mercy, which was presented at the closing ceremony of the 2008 Beijing Summer Olympic Games, Tai Lihua astonished audiences both at home and abroad with her fabulous performance and elegant beauty.
"Life bears a close similarity to the moon's phases. As the moon waxes and wanes, life also has ups and downs. In this regard, everyone is walking on the same life path. Although one cannot choose his destiny, we can look at life from different angles: paying greater attention to what life gives to you rather than what it takes from you, and facing difficulties with a tough and grateful heart," Tai said.
Jack Ma Yun, 49, founder of e-commerce giant Alibaba Group, at his office in Hangzhou, east China's Zhejiang Province, on November 12, 2013 (JU HUANZONG)
China's largest peer-to-peer shopping portal Taobao, which is owned by Alibaba, sees an average of 24 million transactions everyday.
Jack Ma Yun decided to retire when he was 48. "I owe my achievements to my staff and customers. Their trust made it easier for me to succeed," Ma said.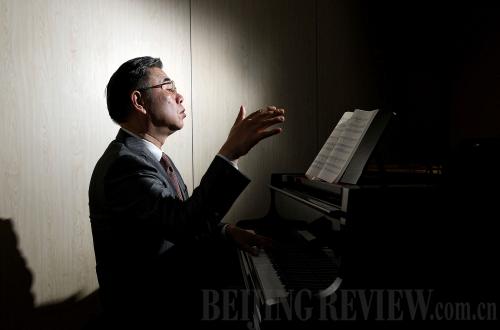 Gu Xin, 57, Chairman of the China Oriental Performing Arts Group, plays the piano at his office on November 12, 2013 (WANG SHEN)
"As an artist, I am a sensitive person full of passion; while as a manager and a reformer, I am a very rational thinking man," Gu Xin defines himself as paradoxical.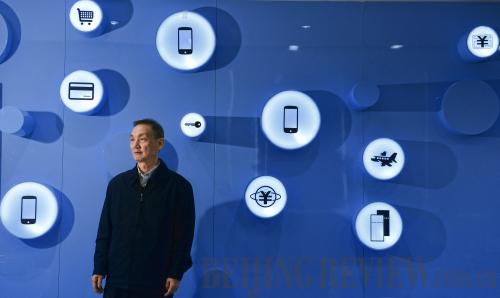 Hou Weigui, 71, Board Chairman of ZTE Corp., at an exhibition hall belonging to his company in Shenzhen, south China's Guangdong Province, on December 13, 2013 (JIN LIANGKUAI)
Since its establishment, ZTE Corp has developed into the world's fifth-largest telecom equipment supplier by sales. However, the global communication devices tycoon experienced its first loss in 28 years in 2012.
Hou Weigui attributed the loss of 2.8 billion yuan ($460 million) to improper business strategy and the global financial crisis. He noted that the emerging mobile Internet also formed a severe challenge for his business. Hence, he resolutely launched a campaign named "The Second Revolution" to make ZTE Corp more innovative, more market-oriented, and more service-oriented.