A total of 2,987 deputies to the 12th National People's Congress (NPC), China's national legislature, have been elected. The 12th National Committee of the Chinese People's Political Consultative Conference (CPPCC), the country's top political advisory body, has 2,237 members. More than 60 percent of the CPPCC are non-Communist Party members.
Beijing Review interviewed deputies to the 12th NPC and members of the 12th CPPCC. Excerpts follow: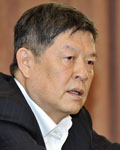 Du Ying, CPPCC member and Vice Chairman of the National Development and Reform Commission
"Generally speaking, farmers are still a vulnerable group. I suggest that the CPPCC should set up a commission dealing with rural work and speak for farmers."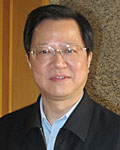 Ren Zhengxiao, CPPCC member and Director of the State Administration of Grain
"We should provide sufficient market information for farmers and establish some organizations exclusively promoting rural products since ready distribution channels and higher prices are what farmers want urgently. Meanwhile, we should also provide high-quality seeds as well as encourage farmers to finance."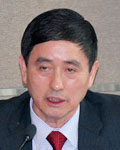 Wang Zaixing, CPPCC member and Chairman of Hong Kong Haode Group
"The government needs to improve mechanism for a fair competition and opitmize investment process for medium-sized and smaller enterprises as a whole. The policies concerning private companies should be implemented completely,"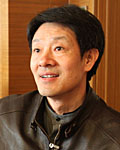 Chen Zhongyi, CPPCC member and research fellow with the Chinese Academy of Social Sciences
"We have the Chinese language. It is the bond of national identity. It is important to take our mother tongue seriously. Without this root, how can we talk about culture and national identity?"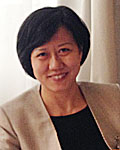 Huang Xihua, NPC deputy and Director of Tourism Administration of Huizhou City in Guangdong Province
"We should set up organizations to take care of people whose only child has passed away. The government should take responsibility and look after these parents when they reach retirement age. Besides, we should also consider establishing a special channel to deal with their pension, medical insurance and charity assistance."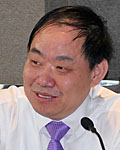 Wang Yusuo, CPPCC member and Chairman of the Board of the ENN Group
"We can speed up the transformation of the economic development model by means of combining the development of private and strategic emerging sectors, thus making breakthroughs in traditional industries."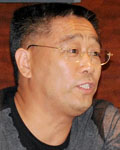 Yang Keng, CPPCC member and Chairman of Sichuan Blue Ray Industry Corporation
"Without change to the demographic structure, which is a big issue in the process of urbanization, it's impossible to change the industrial structure of agriculture and it will get harder to industrialize the sector."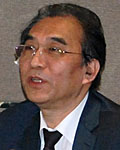 Yang Guanxing, CPPCC member and Chairman of Liaoning Federation of Industry & Commerce
"The CPPCC should explore innovative methods when they exercise democratic supervision over state affairs, which requires that they have a clear awareness of people's needs. Only in that way can their proposals reflect the real life of people."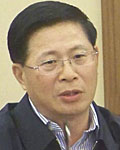 Xu Luode, NPC deputy and President of China UnionPay
"China should enhance the international judicial cooperation as Chinese enterprises are facing many legal problems in their global businesses."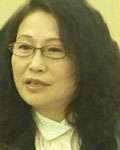 Li Biying, NPC deputy and Secretary General of Shanghai Committee of the Taiwan Democratic Self-Government League Central Committee
"The country should hire more justices at local levels, who are urgently needed. The court should give wide publicity for excellent justices, showing more positive signals to society and smooth the way of communication between the court and people by publicizing feedback on cases in time."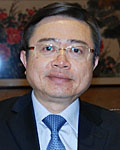 Chen Yueliang, NPC deputy and Mayor of Ya'an City in Sichuan Province
"I hope the government can set up a pilot program for ecological compensation in Ya'an. It should also increase subsidies for farmers who return their grain plots to forestry, and complete policies on ecological migration sooner."