A total of 2,987 deputies to the 12th National People's Congress (NPC), China's national legislature, have been elected. The 12th National Committee of the Chinese People's Political Consultative Conference (CPPCC), the country's top political advisory body, has 2,237 members. More than 60 percent of the CPPCC are non-Communist Party members.
Beijing Review interviewed deputies to the 12th NPC and members of the 12th CPPCC. Excerpts follow: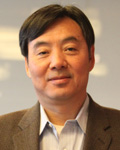 Zhai Jun,  CPPCC member and Vice Foreign Minister
"Our personal dreams could not be realized without the country's growth and development. As diplomats, we are making efforts to help the country achieve the Chinese Dream through creating a favorable outer environment."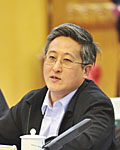 Ma Xu, NPC deputy and Director of the National Research Institute for Family Planning
"It's not enough for elderly Chinese to rely on their families or government-subsidized nursing homes. The way to solve the pension problems for an aging society is to offer a kind of serviced community with many groups of professional nursing staff taking care of the old."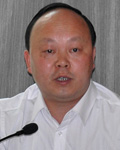 Wang Wei, CPPCC member and Vice Chairman of Guizhou Federation of Industry & Commerce
"Entrepreneurs should take greater social responsibility when our businesses grow bigger. Our success is based on the country's development and our contribution to society is also a way of actualizing ourselves."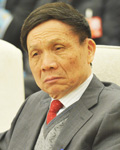 Huang Boyun, NPC deputy and Vice Chairman of China Association for Science and Technology
"Nuclear power provides a small percentage of China's energy, which is not proper for such a huge country. The country must develop nuclear energy, and it will be a trend in the future. Meanwhile, the safety issue should always be considered a priority but not an obstacle in that industry."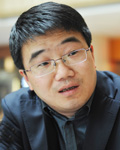 Deng Hui, NPC deputy and Dean of the Law School of Jiangxi University of Finance and Economics
"The side effect of the reeducation-through-labor system is becoming obvious. Currently, the public security organ plays the role of referee as well as athlete. It's impossible to abolish the system at the moment, but wise to transfer the power of decision from public security to the judicial organ."
Wu Yingjie, NPC deputy and Deputy Secretary of Tibet's Regional Committee of the Communist Party of China
"Tibet is willing to protect the environment even at cost to its economic growth. We are encouraging related organizations to devote themselves to ecological construction despite being under tight financing situations."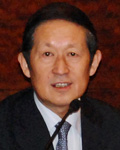 Sun Xiaohua, CPPCC member and Vice Chairman of All-China Federation of Industry & Commerce
"Private companies help improve people's skills and broaden their views, especially in rural areas."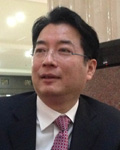 Hu Qiang, NPC deputy and Director of Department of Finance of Jiangxi Province
"We should promote urbanization in a varied way and take local characteristics into account."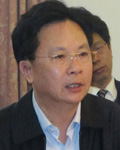 Liu Xin, CPPCC member and Dean of Academy of Food and Health Engineering with Sun Yat-Sen University
"We should strengthen law enforcement and supervision of agriculture by establishing and improving related laws and regulations. In order to restore arable land, we must thoroughly deal with heavy metal pollution and train professionals with support of policies and updated technologies."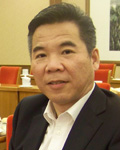 Zhu Zhiyuan, NPC deputy and Executive Vice President of Shanghai Branch, Chinese Academy of Sciences
"China should make a national law for the regulation of nuclear safety, which can provide coordinated approaches to solve problems related to all the rules, policies and techniques."