The first session of the 12th National People's Congress, China's top legislature, held a news conference in Beijing on March 11 on institutional reform of the State Council, China's cabinet. Wang Feng, deputy head of the State Commission Office for Public Sector Reform, responded to questions regarding transformation of government functions.
The current restructuring plan is the seventh attempt to cut red tape and reduce administrative intervention in markets and social issues in the last three decades. Reformers plan to reduce the number of ministries from 27 to 25, and several departments and agencies will be reorganized.
The decision to dismantle the Ministry of Railways into administrative and commercial arms has attracted lots of attention. The ministry's administrative powers will be incorporated into the Ministry of Transport and the China Railway Corporation will take over its commercial functions.
The introduction of private capital in railway construction and operations will help break the monopoly in the industry, Wang said.
Related report:
Highlights of State Council Institutional Reform and Government Function Transformation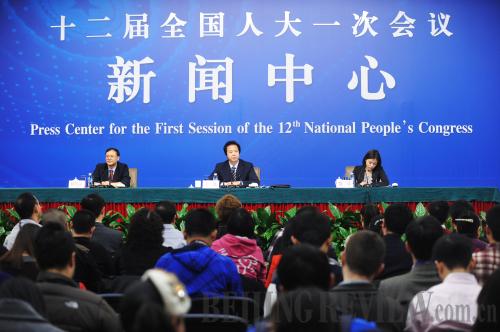 Officials attend a press conference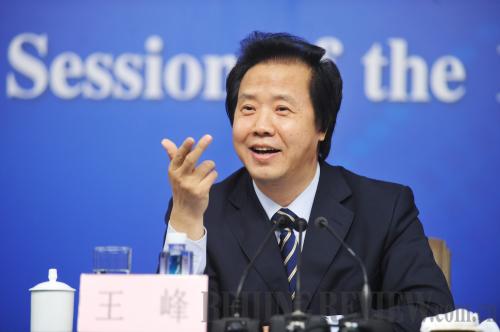 Wang Feng answers questions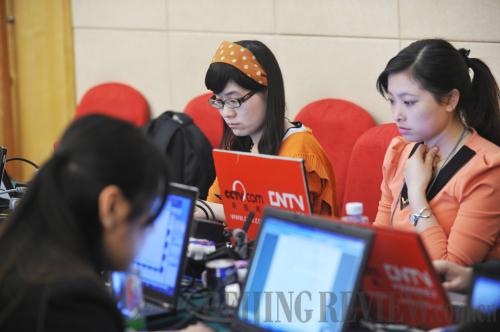 Journalists send reports to broadcasters