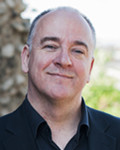 The political calendar in China is something that most non-Chinese don't understand that well. Part of that is due to a lack of knowledge about the structure of governance in the country. They know there are ministries and they know there is the Communist Party of China (CPC). They may well have followed the buildup and outcome of the 18th CPC National Congress late last year and assumed that this was when all leadership changes were made. But if you were to point out to many in Europe or North America that there are still important government changes to be made at the National People's Congress (NPC), this would no doubt cause confusion. The quickest way to explain the function of the NPC is to refer to it acting like a parliament.
What helps even more is to explain that the NPC is in fact speaking directly to the government through the State Council, which collects the heads of ministries and executive government bodies. That means that when the NPC sits down each year it is primarily discussing government plans for the coming year. That supplies the parallel to a parliament in other systems. It is there to scrutinize and discuss proposals, and give some idea about what public opinion and government intentions might be about issues that need to be decided.
Government changes
The main issue for the NPC this year is to reveal a bit more about what the new leadership will look like in policy terms. The transition from the last CPC Central Committee with Hu Jintao as general secretary to the new one under Xi Jinping occurred during the CPC National Congress in November last year. But that was part of what we can call a longer transition. Now the main Party positions at the Standing Committee of the Political Bureau, the full Political Bureau and the Central Committee have been completed, it is time for government changes. They will occur in the NPC. A new premier will be announced, and some new ministers and vice ministers. We can say by the end of this that full Party and government changes, at least centrally, will have been made. From the day the NPC closes we will have a largely new team to get to know.
And getting to know them is important. The euro crisis might be receding, and the U.S. economy growing a bit, but globally development remains sluggish. The tough times since 2008 are continuing. China's role as an economic stabilizer during much of this is as necessary now as it was back in the days when Lehmann Brothers shocked the world by collapsing and heralding the start of a major financial implosion. China has continued to account for a large proportion of global GDP growth. The decisions that the new government team make on the economy, on the housing market and interest rates in China will be as much international as domestic in their significance.
The author is an op-ed contributor to Beijing Review and executive director of the China Studies Center at the University of Sydney
(Continues in Beijing Review print edition No. 9)