BITTER MEMORIES: Former Japanese Prime Minister Yukio Hatoyama mourns Chinese victims on January 17 during a visit to China at the Memorial Hall of the Victims in the Nanjing Massacre, in which Japanese forces killed an estimated 300,000 Chinese people following their December 1937 takeover of Nanjing, then capital of China (XINHUA)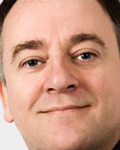 It is said that "good fences make good neighbors." One of the longstanding political traits of human behavior is to create territorial certainty, especially since the decline of nomadic societies.
However, disputes over territories are still the main cause of serious conflicts, some of which lead to violence between communities and countries. We may be living in a world where trade, capital and migration flows are unrestrained by such boundaries. Our environmental and energy problems, as one recent book stated, don't carry passports. Nevertheless, border disputes can be the trickiest for parties to resolve.
Arguments over territories between countries stretch across the world. Conflicts persist over the post-imperialist world order as between the UK and Argentina over the Falkland Islands (referred to as the Malvinas Islands by Argentina), while countries like Pakistan and India have profound disagreements over the Jammu and Kashmir area.
The People's Republic of China, since its establishment in 1949, has inherited a number of historical issues over its land and sea borders. A scholar of the country's diplomatic development from this period, M. Taylor Fravel, wrote in a 2009 book titled Strong Borders, Secure Nation that China managed to resolve all but two of the land disputes over the ensuing six decades—currently only those with India are outstanding. Its maritime disputes, however, have proved far more complex to deal with.
For outside observers, the issue over the Diaoyu Islands in the South China Sea, which has been simmering over the last two years, seems hard to understand. The islands themselves are uninhabited and remote. Despite this, they have been at the center of intensifying anger between the world's second and third largest economies to such an extent that bilateral trade between the two actually fell as the mutual anger grew hotter last year. This seems extraordinary. Onlookers are either bemused that they cause so much fuss or offer easy but impractical advice about how to resolve it.
The islands and the maritime disputes in general are tough to fully understand because they involve two largely different specialist fields of knowledge. On the one hand, there is the issue of international law. If there is a dispute, usually one tries to negotiate, and if that fails, then seeks adjudication through a neutral party according to law. But with international law, there is the problem of it being an evolving area with few precedents, as well as a large number of issues not fully decided between supporting parties. On the other hand, there are the historical claims. These relate back to the ownership of territories, sometimes many decades or centuries ago.
The Diaoyu Islands dispute draws in both of these areas—legal and historical claims. Most outside observers have little real understanding of either. All they would be able to do is listen to the arguments by each contesting side and hope to be convinced they can find a course for future compromise or resolution. So far, it seems Japan and China are arguing in different ways and using a different framework toward each other. That looks set to lead to deadlock.
These particular disputes also draw in a series of other issues. The first is the issue of China-Japan relations during the early part of the 20th century, which led to one of the bloodiest and most violent wars in human history and which still casts an immense shadow across Northeast Asia. The Diaoyu Islands would be hard enough to discuss without this history. But with the immense memory stains the Sino-Japanese war has left, it only intensifies the sentiments of anger and frustration with China, all of which can be easily inflamed by a maritime border dispute. It may be history, but it is still very much in people's minds.