Every year journalists from around China and the world flock to Beijing in March to cover the sessions of the National People's Congress (NPC) and the Chinese People's Political Consultative Conference (CPPCC), known as the lianghui, or twin sessions. With the deepening of Sino-African relations in the past decades, an increasing number of African journalists are involved in reporting China's lianghui to their audiences in Africa. This year, Beijing Review interviewed some African journalists who covered the Fifth Session of the 11th NPC, which lasted from March 5 to 14 and the Fifth Session of the 11th CPPCC from March 3 to 13. Edited excerpts follow: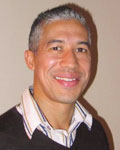 John Bailey
John Bailey
Chief of China Bureau of ETV (South Africa)
I have been in China for four years, so this is the fourth year that I cover the lianghui in my reports to an African audience.
In different years I have had different focuses on the sessions. This year, I looked at the issues that are important to an African audience such as the issue of the reform of public health. Economic development is another sector that I focus on. As two partners, China and Africa are quite interlinked now. In this context, it's very important for African people to know China's economic development in the future.
Another important topic in China for South African readers is the widening wealth gap in China. Both countries are developing countries, and we also have a widening wealth gap in South Africa. We have certain people who have really a lot of money and others who are very poor. So how to narrow that gap is very important for both countries.
I attended the press conference of the Chinese Foreign Minister. He noted that the international community should support Africa's integration for independent development. It's very good because Africa is developing very fast now. At least five of the 10 fastest developing economies over the next five years will be from Africa. So, it's very important to pay attention to Africa's economic development. Actually, China can see the benefits from dealing with partners and friends in Africa.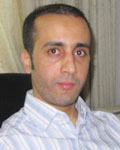 Omar Er-Rouch
Omar Er-Rouch
Beijing Bureau Chief of Moroccan News Agency
During the lianghui, I focused mainly on the economic aspect because China is the world's second largest economic power. Knowing China's economic development in the coming years is very important, especially in the context of the economic crisis.
Politically speaking, the Chinese Government is choosing stability because there will be a change of leaders in the next year.
There are many important economic issues coming out of the lianghui this year, including the new forecast of China's economic growth, which is 7.5 percent. We didn't expect that. We have been used to China's double-digit growth. I thought it would be something about 8 percent for this year.
The world economy is becoming worse and worse. China offers a glimpse of hope for the world economy. It has been able to maintain rapid economic growth. That's why I focus on China's economic development at the lianghui this year.
China's help to Africa is material. We can see that. China has helped build the headquarters of the African Union, roads, infrastructure and railways. This is real, something we can see and touch.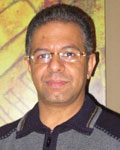 Ayman EL-Kady
Ayman El-Kady
Chief of Beijing Bureau of the Middle East News Agency
As an African journalist in China, I am supposed to know more about China. The lianghui provides a good channel to better understand China.
I wrote many articles and covered some events [at the lianghui]. It's very interesting to look into how China will behave and how China communicates with the world.
China's foreign policy is the most important topic for me. So I paid a lot of attention to the press conference of Chinese Foreign Minister Yang Jiechi. What impressed me most was that he said China will maintain relations with every country in the world, without regarding whether the country is poor or rich, powerful or not. It will communicate with every country.
At the press conference, the Foreign Minister also appealed to the world community to support Africa's independent development. The relationship between China and Africa is very helpful to Africa. Africa needs support from a country like China. China has many technologies and many powerful industries. Africa needs this experience to develop itself.
In addition, I think the more exciting and helpful thing is that China is helping Africa without getting any influence over Africa; they are just helping each other, and getting benefits from each other.