This month South Africa marks its first full year as a member of the BRICS group of emerging economies. In an article for Beijing Review, Miller M Matola, CEO of Brand South Africa, an organization committed to presenting the country internationally, explained the importance of BRICS cooperation and how South Africa can benefit from and contribute to it. Excerpts follow: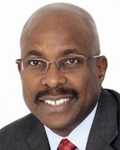 We must acknowledge that we live in a multi-polar world where economic and political influence is increasingly widely distributed. While the European financial crisis continues and the United States' economic recovery remains fragile, the world is looking to the developing world and particularly the BRICS markets for growth. The relative decline of the West's traditional political and economic power has coincided with the rising global stature of many emerging nations and is changing the way the world understands and relates to itself.
The BRICS group is the most concrete and rapidly evolving example of this phenomenon. In just four years, the formal agenda for cooperation and consultation between the countries has expanded quickly and now encompasses issues ranging from finance, agriculture, health, science and technology, academic exchanges, business links and developmental issues, to international terrorism and sometimes even common policy positions.
Naturally, although the BRICS countries will not agree on all issues, they can adopt common positions. So what started as an economist's category has evolved into a platform for collective action. For instance, South Africa strongly supports the comprehensive reform of global governance, including the UN system and the Bretton Woods institutions—the International Monetary Fund (IMF) and the World Bank—to make them more effective, legitimate and responsive to the needs of the developing world and Africa. Our BRICS counterparts concur.
At a Group of 20 (G20) meeting in Mexico in February, the BRICS finance ministers agreed that the leadership of global finance institutions' positions should be open to candidates from all countries. We can see no good reason why a post-World War II consensus, which saw the presidency of the World Bank being filled by an American nominee and the IMF headed by a European, should continue unquestioned in this day and age. The recent announcement that the United States was, for the first time, nominating a non-American for the World Bank's top job suggests this view is gaining increasing traction.
South Africa believes BRICS offers such opportunities to advance the strategic interests of developing nations and Africa when considering issues such as the reform of global governance, the work of the G20, international trade, development, energy and climate change.
Just as global decision-making no longer simply flows outward from the West, trade and investment patterns are also broadening. The BRICS nations, while occasionally being competitors, offer each other great opportunities. Russia is famous as a commodity exporter. Brazil exports commodities but also autos and aircraft. India exports services and textiles, while China exports electronics, textiles and garments and imports massive quantities of commodities. South Africa, as the newest member of the group, is well known for its vast mineral deposits but actually has a highly diverse economy exporting goods such as automobiles while boasting an advanced financial and professional services capacity.
Joining BRICS has opened the door to enormous opportunities for trade and investment within and through all five member countries. Already, China is South Africa's biggest single-nation export market, while South Africa is China's biggest trade partner on the continent. Likewise, trade between South Africa and India is expected to reach $15 billion by 2015, up from $11 billion last year.
As a member of BRICS, South Africa does not regard itself as participating only in its own interest. In June last year, 26 African countries agreed to create a free trade area for more than half of Africa. By June 2014, nearly 60 percent of the economy of Africa will be a single free trade area covering Southern, Eastern and Central Africa. This pending $1-trillion free trade area will effectively expand South Africa's market from $50 million to $600 million—placing it in the same ball park as its BRICS partners in terms of market size and access.
Email us at: yanwei@bjreview.com