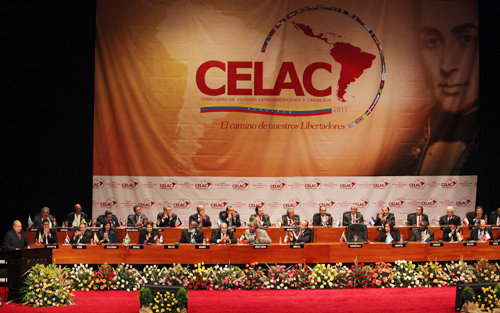 OPENING: Thirty-three heads of state across the Latin American region attended the Third Summit of Latin American and Caribbean States on December 3, in Caracas, Venezuela (XINHUA)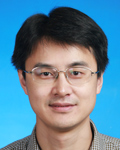 On December 3 the Third Summit of Latin American and Caribbean States lowered its curtain in Caracas, capital of Venezuela, officially signing into effect the formation of the Community of Latin American and Caribbean States (CELAC) as the new leading regional bloc, which symbolized further integration of the region and a milestone after Latin America's independence fighters first raised the battle cry for a united Latin America 200 years ago. As the second largest trade partner and the third largest investor of the region, China will no doubt have more business opportunities with the establishment of the new bloc. However, the potential challenges brought by the new regional organization are also asking for more precautions.
At the summit, 22 documents and resolutions including the Caracas Declaration were approved, covering issues such as supporting Argentina's sovereignty over the Malvinas Islands, opposing the United States embargo on Cuba, safeguarding regional food security and banning nuclear weapons. With the Declaration of Caracas, the CELAC member nations committed themselves to the advancement of political, economic, social and cultural integration. They also said the bloc should become a space that vindicates the right to live and works for the preservation and co-existence of all cultures, races and ethnic groups, particularly the aboriginal communities. The democratic principle and opposing external interference clause that the declaration established could greatly promote the political power of the community and its ability in resolving internal disagreements within the region.
Put forward by Venezuelan President Hugo Chavez, the CELAC has also established a rotating presidency mechanism following the example of the Rio Group. Meanwhile, Chile, Cuba and Costa Rica were selected as host countries of the CELAC summit in the next three years. A Troika-like mechanism was also adopted by the CELAC, which requires the three rotating host countries to coordinate the internal issues of the community. These measures have manifested the institutionalization and continuity of the Latin American integration process.
Much more compelling, all states in the summit showed unprecedented solidarity to the Latin Community regardless of ideological divergence. Heads of the radical-left, moderate central-left and traditional right-wing countries sat next to each other, talking with one another heart to heart. Under the banner of a united Latin America, ideological divergence between member states was put on the shelf.