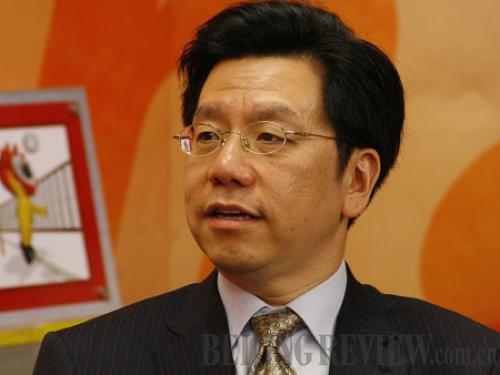 Kai-Fu Lee, chairman and CEO of Innovation Works 
China's number of mobile phone users reached about 800 million around the end of June, accounting for 16 percent of the global mobile phone market. Over one-third of these mobile phone users surf the Internet with their phones, meaning that China's opportunities for the expansion of its online industries will be bountiful in the coming year. "Software for personal computers has become a saturated market, while there is enormous growth potential for mobile Internet software, considering the huge pool of 800 million users," said Kai-Fu Lee, chairman and CEO of Innovation Works.
The increasing popularity of mobile Internet usage is also changing users' habits. According to statistics from China Mobile, the country's largest mobile phone service provider, text messaging and related services saw a decrease in usage in some provinces in 2010, while explosive growth was seen in the usage of Internet browsing services.
Lee believes that barriers to the development of mobile Internet in China will be eliminated in 2011. "The prices of smart phones are dropping sharply; many users are beginning to regard mobile phones as their primary tool for Internet browsing," Lee said. The broadening of product distribution channels has also motivated software developers, providing them with more sources of profit.
Lee believes that mobile Internet will become one of the most popular means of communication in 2011, with China's new 3G mobile phone network allowing for higher quality service and more options for mobile phone users.