Top 10 National News Events of 2009
Parade Marking the PRC's 60th Anniversary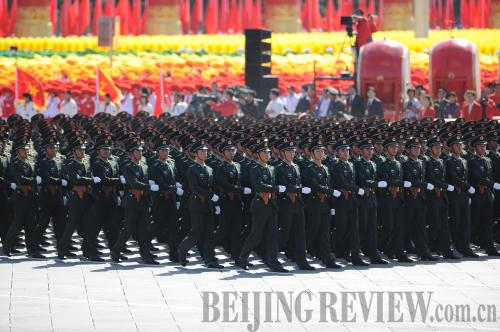 The People's Republic of China celebrated the 60th anniversary of its founding on October 1 with a grand armed forces and civilian parade through Beijing's Tiananmen Square. The special National Day parade followed an inspection of the country's armed forces by top Chinese state and military leader Hu Jintao. More than 700,000 civilians participated in the parade. The Navy and Air Force of the People's Liberation Army (PLA) also celebrated their 60th anniversaries in April and November, respectively.
A/H1N1 Flu Pandemic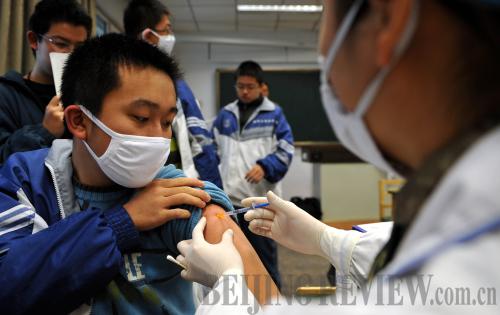 Chinese health authorities have been working tirelessly to reduce the havoc caused by the A/H1N1 flu epidemic in the country. In September, the Chinese Government authorized domestic manufacturers to start producing A/H1N1 flu vaccine for mass inoculation, the first country in the world to do so. By December 20, more than 40 million people on the mainland had been vaccinated against A/H1N1. Chinese medical specialists announced in December that after seven months of scientific and clinical studies they had developed a herbal medication to treat the A/H1N1 flu, which is about a quarter of the cost of Tamiflu and shows no side effects. The virus began to spread faster in December and the number of cases, including serious ones, surged after cold weather set in. The total number of confirmed cases of A/H1N1 flu on the mainland topped 100,000 and fatalities totaled 510 by December 20.
The 10th Anniversary of Macao's Return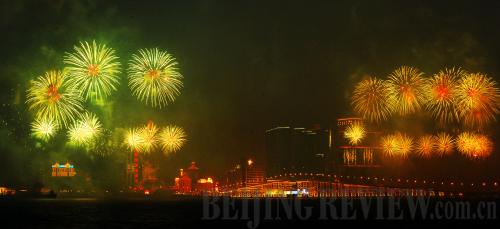 Macao, a former enclave of Portugal for 400 years, celebrated the 10th anniversary of its return to China on December 20. During a two-day tour of the Macao Special Administrative Region (SAR), Chinese President Hu Jintao attended a celebration and the swearing-in ceremony for Macao SAR Chief Executive Fernando Chui Sai On and other officials. Hu also inspected PLA soldiers stationed in Macao and said the region's achievements were due to late leader Deng Xiaoping's principle of "one country, two systems."
Urumqi Unrest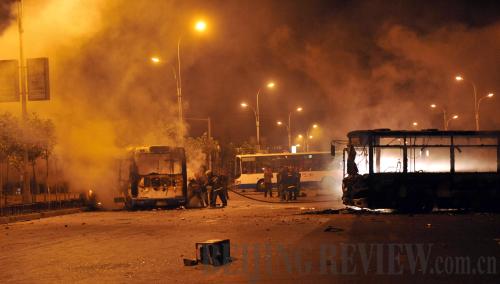 A total of 197 people were killed in a riot on July 5 in downtown Urumqi, capital of northwest China's Xinjiang Uygur Autonomous Region. Meanwhile, more than 1,700 were injured and 331 shops and 1,325 vehicles were destroyed. Direct economic losses totaled nearly 69 million yuan ($10 million). Investigations showed Rebiya Kadeer, leader of the separatist World Uygur Congress and a former convict who now lives in the United States, masterminded the violence.
Colossal Telescope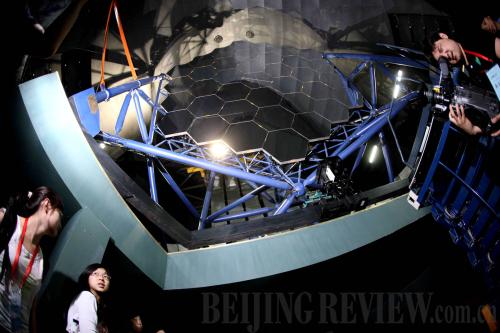 China's domestically produced Large Sky Area Multi-Object Fiber Spectroscopic Telescope (LAMOST) passed its test on June 4. The LAMOST, located at the National Astronomical Observatories' Xinlong Station under the Chinese Academy of Sciences, is the biggest telescope of its kind in the world. China built the optical telescope to scan 10 million celestial bodies in the coming five or six years, which is one of the world's most ambitious astronomical endeavors to understand how the universe was formed. The data will be made available to scientists around the world.
Deadliest Accident
A gas explosion in Heilongjiang Province's Xinxing Coal Mine in northeast China killed 108 miners who were working underground on the early morning of November 21, making it China's deadliest mining accident in 2009. The explosion at the state-owned Heilongjiang Longmei Mining Holding Group's subsidiary mine in Hegang City occurred 500 meters below the Earth's surface. A total of 528 miners were working underground when the blast happened and 420 were able to escape. Safety officials and investigators have blamed poor management and inadequate safety precautions for the blast.
Disastrous Typhoon in Taiwan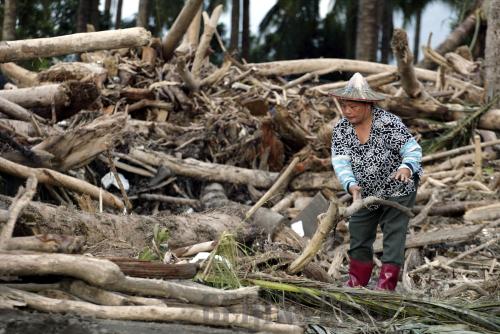 Typhoon Morakot, which made landfall on the island of Taiwan on August 7, killed at least 461 people, injured another 46 and left 192 missing, according to local disaster response authorities. The typhoon, the worst on the island in nearly five decades, wreaked havoc across the area's central and southern regions. Morakot caused more than 14.6 billion new Taiwan dollars ($456 million) in damage to the region's agriculture, fishing and forestry industries. Donations from the Chinese mainland for Morakot victims totaled 969 million yuan ($143 million).
Healthcare Reform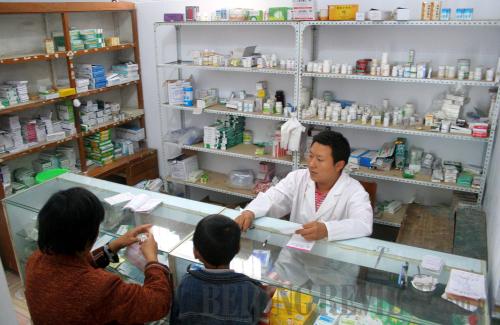 On April 6, the Chinese Government unveiled a blueprint for comprehensive healthcare reform over the next decade and a three-year implementation plan, kicking off a much-anticipated drive to ensure fair and affordable medical services. Under the 850-billion-yuan ($125-billion) plan for 2009-11, the government promised universal access to basic health insurance, the introduction of an essential drug system, improved primary healthcare facilities, equitable access to basic public health services and a pilot reform project for state-run hospitals to improve services.
Longest Solar Eclipse in Five Centuries
China saw a 500-year-in-the-making total solar eclipse event on July 22, which lasted more than six minutes in some areas. Astronomers said it is China's longest expected eclipse for the period from 1814 to 2309. China was the best place in the world to observe the event. A total solar eclipse occurred in 11 provinces, autonomous regions and municipalities in the country's southwestern, central-southern and eastern areas, while a partial eclipse occurred in other places. The path of the moon's shadow began in India and crossed Nepal, Bangladesh, Bhutan and Myanmar before it entered Chinese territory.
Gang Crackdown in Chongqing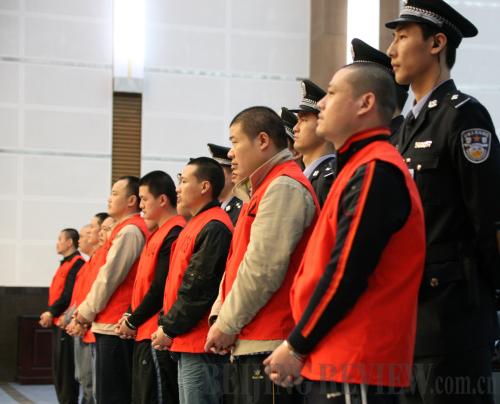 Authorities in southwest China's Chongqing Municipality started an operation to crackdown on gang activity in June and exposed deep collusion between local police forces and gangs. According to the Chongqing Municipal Government, 2,905 suspects involved in 272 gangs had been arrested. The head of the police network that had been shielding gang members was Wen Qiang, former head of the Bureau of Justice of Chongqing Municipality. He was arrested in September. Investigators said Wen took part in the offences of rape, money laundering, disguising or concealing the proceeds of crime, illegally holding firearms, offering loans at high interests, forging official and enterprise seals, introducing women to prostitution and taking bribes.