Deeper Cultural System Reform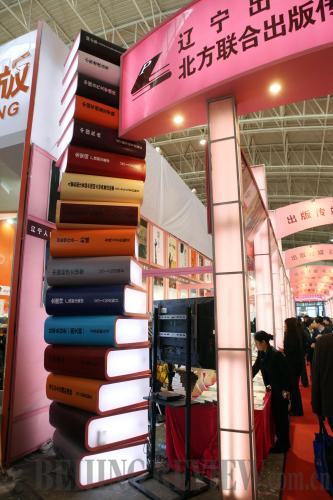 (CFP)
China's cultural system reform has progressed in 2010. The Central Government has put forward a series of new thoughts, views and theses on deepening the reform of cultural system and strengthening the construction of cultural industry.
According to the restructuring plan, a large number of state-owned cultural units are being changed into qualified market players. For example, all 580 of China's publishing houses are expected to complete the transformation from governmental entities to for-profit enterprises by the end of the year.
Reformed cultural enterprises have been prompted to merge, regroup and reorganize their resources. Media and other cultural industries will be required to do their own financing, to foster the backbone of the industry. The China Securities Regulatory Commission says 10 cultural enterprises have already been listed on the domestic A-share exchange through IPOs, raising a total of 16 billion yuan ($2.4 billion).
Reform of personnel, income and other systems in nonprofit public cultural institutions has also been gradually deepened this year.
Additions to UNESCO Heritage List
(XINHUA)
UNESCO's World Heritage Committee has added China Danxia and the "Center of Heaven and Earth" to the world heritage list at its 34th session, held from July 25 to August 3 in Brasilia, Brazil. So far, 28 cultural, eight natural and four mixed sites from China have been included in the list.
China Danxia refers to a type of landscape in southeast China that features steep cliffs, spectacular red rocks, deep ravines, grand waterfalls and dark green rivers. China Danxia comprises six geologically and geographically related areas that collectively feature Danxia geomorphology. "The Center of Heaven and Earth" is an historic monument in Dengfeng, Henan Province.
Peking Opera, together with acupuncture and moxibustion, were added to UNESCO's Representative List of the Intangible Cultural Heritage of Humanity. The decision was made during the fifth session of UNESCO's Inter-governmental Committee for the Safeguarding of the Intangible Cultural Heritage meeting on November 16 in Nairobi, Kenya. The Representative List includes 28 Chinese traditions; the List of Intangible Cultural Heritage in Need of Urgent Safeguarding includes six Chinese traditions, including movable wood-block type, enabling mass printing.
Peking Opera, widely known as China's national opera, is the most influential and representative of all operas in China. Acupuncture and moxibustion are traditional Chinese medicine therapies.
New Milestones in the Movie Industry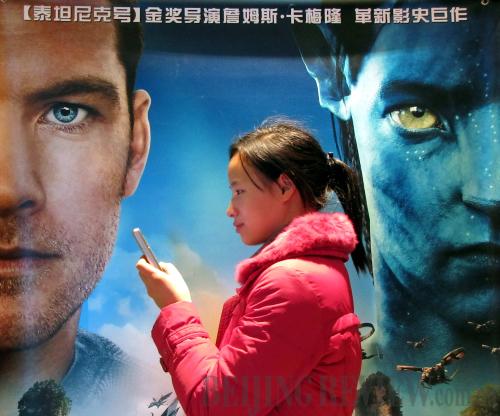 (IC)
Avatar—the blockbuster by James Cameron—wowed Chinese fans and kindled their passion for 3D movies. Avatar earned more than $100 million in its first three weeks in China, becoming the country's biggest box office hit to date. More consequential than its box office success, however, was its influence on viewers' interest in 3D. Following Avatar, many big-budget movies have been shot in 3D technology.
Another blockbuster in China this year was Aftershock, by Chinese director Feng Xiaogang. From its nationwide release on July 22 until August 8, the film took in more than 500 million yuan ($73.5 million), a new record for a domestic film. It tells the moving story of a family affected by the devastating Tangshan earthquake, which leveled the northern Chinese city on July 28, 1976, killing about 240,000 people.
Based on the good market performance of some New Year films screened in December, experts predict that the total box office in 2010 will reach as high as 10 billion yuan ($1.47 billion) for the first time.
Underwater Discoveries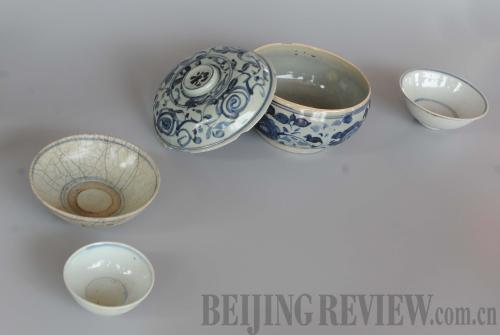 (LONG CHENGTONG)
The excavation of Nan'ao 1, an ancient sunken ship, has helped China learn more about the development of oceanic navigation and overseas trade in ancient times. The archaeological excavation of relics on board Nan'ao 1, a merchant ship of the late Ming Dynasty (1368-1644) long entombed in the deep, began on May 10. Between then and the end of the month more than 2,500 porcelain items, mostly intact, were salvaged. Most of the found items were blue and white porcelain plates, bowls, cups, pots and vases made in Pinghe, in southeast China's Fujian Province, and Jingdezhen, in central China's Jiangxi Province.
Nan'ao 1 has great archaeological significance. To date, very few sunken ships from the period have been found. The salvage of Nan'ao 1 would help scholars to learn about the dynasty's shipbuilding and navigation technologies. Particularly, it would provide useful clues to the structure of the giant oceangoing vessels led by Zheng He (1371-1433), who made diplomatic and trading voyages to what the Chinese term the "Western Seas" (areas in Southeastern Asia and along the coast of the Indian Ocean, west of today's Brunei).