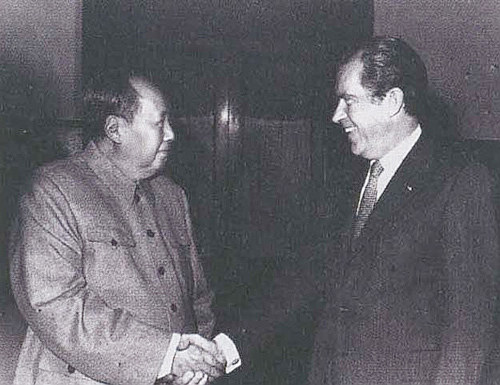 Chairman Mao Tsetung met President of the United States Richard Nixon on the afternoon of February 21 in Chungnanhai. They held serious and frank discussions.
Present on the American side was Dr. Henry Kissinger, Assistant to the President on National Security Affairs.
Present on the Chinese side were Chou En-lai, Premier of the State Council, Wang Hai-jung, Deputy Director of the Protocol Department of the Foreign Ministry, and Tang Wen-sheng, interpreter.