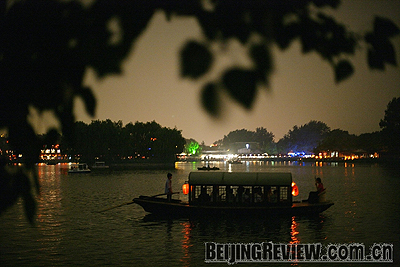 Dug out in the Yuan Dynasty (1279-1368), Houhai Lake once served as berth for barges from the Grand Canal, bringing goods from around China and beyond to the Emperor. Today it continues to hold global pulling power, but now the goods are replaced by people, who throng to the area in the evening to frequent its many bars, restaurants and teahouses.
The once quiet lake, surrounded by a maze of gray-walled hutongs (narrow streets or alleys), is today a flood of neon lights and music. It is one of the many areas of China's capital that has been transformed into a haven of nightlife.
Beijing's evening scene has grown dramatically in recent years, from a sprawl of pubs in Sanlitun to the east of the city and a narrow range of food, to a myriad of bar zones and hutong hideaways, as well restaurants offering fare from every corner of the globe. To long-term residents an evening in the city is almost unrecognizable from a few years ago.
Atish Ghosh first arrived in Beijing as a language student in 2000, and was a frequent visitor to Houhai.
"Houhai had just a couple of bars back then," he said. "I used to go to a place known as the no name bar, and still do."
Today Houhai is a cacophony of sound and color as glitzy bars compete to drown each other out. The original bar with no name remains, now an oasis of calm in a sea of noise, but the days of a quiet stroll round the lower reaches of the lake are no more.
Atish, and many other Beijing expats, look back on the old days with nostalgia, but also appreciate the choice they now have.
"There definitely was a nightlife then, but it was very different to now," he said.
"Today there are a lot more options. It used to be a lot more limited."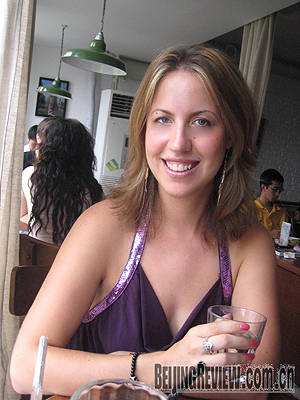 Relative newcomers, like Alison Hines, who has been working in Beijing as an English teacher for the past year, was taken aback by what the city has to offer.