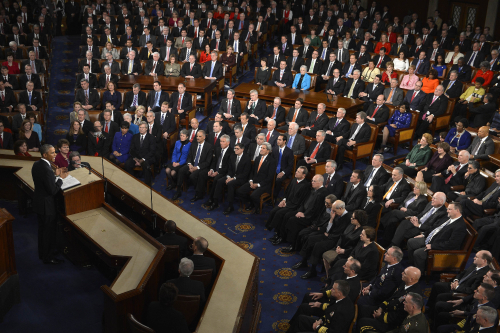 ANNUAL REPORT: U.S. President Barack Obama delivers the 2015 State of the Union Address before a joint session of Congress on January 20 at Capitol Hill, Washington, D.C. (XINHUA/AFP)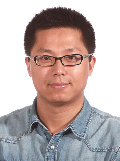 U.S. President Barack Obama's 2015 State of the Union Address set off a firestorm of controversy in the Chinese media after asserting that the United States, rather than China, should write the rules for the Asia-Pacific--the world's fastest-growing region. The annual policy address has a significant role in U.S. politics, reflecting a U.S. president's judgment of both domestic affairs and international relations. In the first 15 years of the 21st century, China-U.S. relations have undergone immense changes alongside changes in China's international standing--a phenomenon that has been frequently discussed in the presidential address.
These annual reports have reflected since the dawn of the new century that, in most Americans' minds, China's international status has upgraded remarkably while China-U.S. relations have taken on a more competitive edge.
For the two countries to foster a constructive partnership, the current sole superpower's most important task is to adjust its position in the increasingly competitive global economy while remaining cooperative enough to produce a mutually beneficial situation.
A changing narrative
U.S. attention on China's rise in recent years has continually evolved in terms of both tone and content. President George W. Bush, for example, noted the importance of China's cooperation over the Korean Peninsula nuclear issue and anti-terrorism. From 2003 to 2007, Bush stressed in each annual address the need to cooperate with regional countries for the eventual denuclearization of the Korean Peninsula.
In 2003, the United States identified regional countries with a stake in the North Korean nuclear issue in a specific order: South Korea, Japan, China and Russia. But in 2007, the order changed, with China coming first as Japan, Russia and South Korea followed. During this time period, as the host and main active party of the six-party talks, China began playing a more crucial role in the settlement of the issue.
Since entering the new century, the 9/11 attacks have inflicted by far the bluntest trauma on U.S. society. After the incident, China stepped up and provided all requested assistance to support the U.S. efforts to combat terrorism. Against this new backdrop, Bush stopped referring to China as a "strategic rival" and turned to seek a "constructive and cooperative" China-
U.S. relationship. In the 2002 State of the Union Address, Bush said, "America is working with Russia and China and India, in ways we have never before, to achieve peace and prosperity."
Since 2008, clean energy has occupied an important place in the yearly presidential address. In the last big speech of his term, Bush proposed creating a new international clean technology fund to help developing nations like India and China make greater use of clean energy sources. Obama acknowledged shortly after taking office that China had made historic advances in the fields of clean and renewable energy. As early as 2007, the Chinese Government introduced a medium and long-term energy plan making hydropower, biomass energy, wind power and solar energy the major fronts of China's renewable energy development.
Although Obama pledged that the United States would not be left behind by China in the clean energy field, China's total installed solar and wind power capacities have reached 109 gigawatts, compared to 78 gigawatts in the United States. Data from Bloomberg's New Energy Finance report showed that China's investment in clean energy in 2014 hit a record $89.5 billion, far more than the U.S. $52 billion and eclipsing China's 2004 clean energy investment of just $2.4 billion.