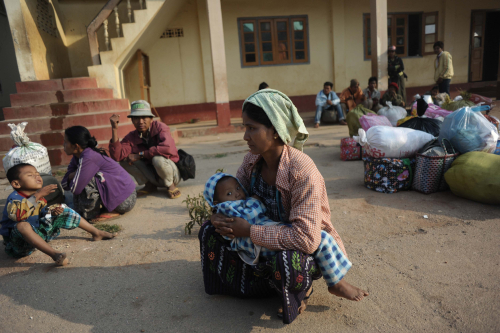 STATE OF EMERGENCY: Residents who fled from conflict areas near the Myanmar and Chinese border wait for trucks to transport them to refugee camps in Mandalay on February 18 (CFP)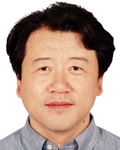 This spring season has not brought hopeful renewal to the people of northern Myanmar, as clashes between government forces and Kokang ethnic insurgents raged in the country's northern Kokang region. The conflict has caused numerous casualties and forced many people in the region to flee their homes. After three years of democratic reform, a new election was scheduled to take place this year and negotiation between the national army and the ethnic forces was also expected to be completed early this year. However, the newly volatile situation has put a damper on their optimistic wishes.
Myanmar's ethnic dilemma
The problems associated with Myanmar's diverse ethnic groups are deep-rooted and complex, dating back to the origins of the establishment of modern Myanmar. Although it was a unified kingdom prior to British colonization, the country has always been composed of many different ethnic groups. Modern-day Myanmar was founded on the basis of fighting against the British with the concerted efforts and cooperation of all ethnic groups, at which point a federation was established based on national self-determination. However, Myanmar abandoned this system to prevent national secession, resulting in decades of military conflict between government army and ethnic forces.
The new constitution drafted in 2008 reaffirmed the country's status as a multiethnic federation. Myanmar also restored the House of Nationalities to guarantee the autonomy of the ethnic groups. Though the new constitution is imperfect, it was accepted by most ethnic groups and a new federation was established based on the 2010 general election. However, due to historical grievances as well as the difficulty of identity transition of some political leaders of the ethnic military forces, the ethnic groups are not likely to lay down their arms just yet.
The focus of the dispute centers on the future role of the ethnic armed forces. The Myanmar Government proposed reorganizing them into local police or the national army. The ethnic forces refused, proposing instead to build a federal army, which the Myanmar Government in turn rejected. Some ethnic insurgents responded with force to push their proposal, sparking the current round of fighting as well as negotiations between the two sides. The Kachin Independence Army (KIA), the strongest of the ethnic armed forces, became the prime target of the government army. However, the situation has become further complicated as most of the ethnic armed forces in northern Myanmar have effectively formed a loose coalition, leading to the resurgence of the almost vanquished Kokang ethnic army. The heavy fighting has caused large numbers of casualties, pressuring the Myanmar Government to either expand the war or return to the negotiating table.
Hidden concerns
Myanmar harbors two covert concerns regarding the current military conflict: The first has to do with its ongoing reform prospects; and the second regards its international status.