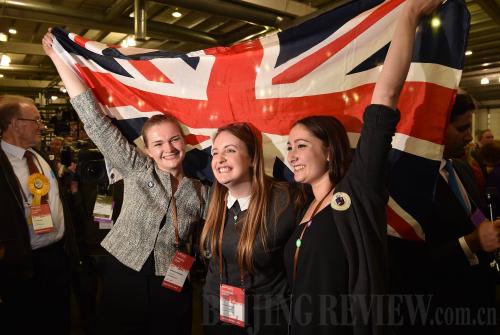 UNIFIED VICTORY: Pro-Union supporters celebrate in Edinburgh, Scotland, on September 19, after 55 percent of Scottish voters rejected independence in a referendum one day before (XINHUA/AFP)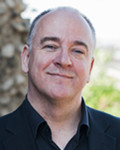 On September 18, the UK contemplated a fundamental change to its national existence. The coalition government headed by Prime Minister David Cameron voted into office in May 2010 promised in 2012 to hold a referendum to decide whether Scotland remains part of the UK or becomes independent. He did so after immense pressure from the Scottish National Party, headed by Scotland's First Minister Alex Salmond, who said that the citizens residing in the northern part of the British main island needed to decide whether to stay as part of the UK or become an independent country.
Complex history
With a population of 5.3 million, Scotland is home to less than 8 percent of the UK population. And yet it is an area rich in resources, with oil fields in the northern oceans and good agricultural and financial sectors.
The specter of Scotland going independent after 307 years of union with the rest of the UK was a troubling one. Before 1707, Scotland had existed as an independent country, but one that sometimes shared monarchs with England, as it did under King James I from 1603. This history between England and Scotland was often a fractious and violent one.
A land with a different ethnicity, language and customs for most of the period up to the Middle Ages, Scotland was unconquered by the Romans during their occupation of the British Isles from the first to the fourth century. Edward I as King of England famously prosecuted savage wars in the northern borders, brutally executing William Wallace, one of the main Scottish rebel ringleaders in 1305. Wallace's story was given modern wide exposure in the 1990s Hollywood blockbuster, Braveheart. The Battle of Bannockburn in 1314 saw the English forces defeated, and an English treaty recognized Scottish independence in 1328. Despite this, the separate countries of England and Scotland were closely linked to each other for the ensuing centuries. The 1707 Union, however, created one country in which they both existed as separate territories, alongside Ireland and Wales.
In this union, England has always been dominant in terms of population, political and financial power. This lies behind the rising trend in recent years for more autonomy and self-government in Scotland. These were initially met by devolving an increasing series of powers from the Westminster National Government. Under Prime Minister Tony Blair in 1999, a Scottish national assembly was established, with the ability to decide legislative and administrative issues. However, tax-raising powers and national defense remained largely in the hands of the central government.
The complex interlinked history and management of their different affairs helps explain some of the reasons why the vote held on September 18, which rejected independence by a majority of 55 percent to 45 percent, was such an emotionally highly charged and difficult one. Complaints in Scotland for many years have grown about the manner in which they are dealt with by the Central Government. There is anger over the ways in which resource money is seen as going straight into the tax coffers of the Central Government rather than being used locally. These complaints work both ways. Many English residents feel that Scotland is overly subsidized and gets preferential treatment. These issues are ones that Cameron and his government in the aftermath of the vote will have to deal with.