A more sustainable Asia-Pacific order, a new approach to regional security and an unconventional conception of China-U.S. relations were some of the hotly debated topics at the Third World Peace Forum held in Beijing on June 21-22. The forum, hosted by Tsinghua University, featured a crop of high-profile political figures and scholars from around the world. Edited excerpts of their views follow: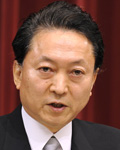 Yukio Hatoyama (former Japanese Prime Minister): Some academics think that even if it is possible to create a single community in Europe, it is impossible to do so in East Asia as this region has greater economic disparities than Europe, a variety of different religions and cultural differences—including historical and linguistic differences—and is also divided by oceans, making mobility more difficult. However, I think these very differences are the reason why there is significant value in creating such a community. It is because there are differences that we will be able to play mutually complementary roles.
The information revolution has eliminated the obstacles caused by the sea. Various global issues including severe global environmental problems mean that an East Asian community is now more essential than ever before. I think we need to go beyond the stage of discussing whether or not we can build an East Asian community and start to address the issue of how to build a community.
The related countries must begin by engaging in a sustainable effort to promote economic, social, educational, cultural and environmental cooperation and aim to create a community covering politics and national security. I am not advocating the creation of an exclusive East Asian community that brings together only countries that share similar values. Nor am I advocating the creation of an economic bloc that stands in opposition to other regions. Rather I believe that the community should be a flexible, open organization and that depending on the field of cooperation, countries such as the United States and Russia could also be involved. Even so, one of the core areas of the future East Asian community is ASEAN; the other area that should function as the core of the community is a three-nation partnership between Japan, China and South Korea. Therefore, building trusting relationships between those three nations is of utmost importance.
However, from the Naoto Kan administration through to the Shinzo Abe administration, bilateral trust between Japan and China and between Japan and South Korea has been greatly compromised and this is a source of extreme concern. I strongly hope that Japan, China and South Korea can cooperate toward a free trade agreement and through such partnerships play a leading role in the construction of the East Asian community. In order for this to be possible, the first step is for Japan's leaders to have the courage to look squarely at history.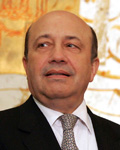 Igor Ivanov (former Secretary of the Russian Federal Security Council): First, many countries of the region deeply distrust one another, mostly due to remaining historical grievances and troubles. Second, the states of the Asia-Pacific region are extremely diverse in terms of political, social, economic and cultural systems. Third, nationalism is on the rise in most countries of the region, from Russia and Mongolia to Japan and Viet Nam. Nationalism is often an insurmountable obstacle to true multilateral cooperation. Finally, in the Asia-Pacific region we see a clear deficit of the civil society interaction compared to many other regions of the world. The system we have in our region is dominated by states, which makes it more fragile and vulnerable to potential crises.
Keeping these liabilities of our region in mind, it seems that we should move away from traditional patterns toward a new model of security cooperation. The new model can be tested in the Asia-Pacific region and if successful can be applied in the future to other regions of the world. The new model should be based not on physical reductions of particular types of weapons, but rather on practical steps leading to more predictability, transparency and more coordination of defense pushes of major players in the region. Trust generates security, not the other way round. To have more trust, we need to know more about each other's security concerns, aspirations, intentions and decisions. Needless to say, this approach will require a lot of commitment and patience.
There are some cases where this model was tested in Asia and proved to be spectacularly successful. Let me refer to the Russian-Chinese border accommodation. Together with the Chairman of the World Peace Forum, Tang Jiaxuan (former Chinese State Councilor), I was personally involved in negotiating the settlement. I tend to believe it is one of the most explicit manifestations of the new approach to international security and major-power relations. As we know, Russia and China did not negotiate particular numbers of troops, tanks, artillery pieces, combat aircraft or helicopters to be stationed on each side of their common border. Instead they focused their efforts on building confidence, resolving the remaining territorial issues, sharing defense information, launching joint military exercises, promoting cooperation in defense industries, etc. The ultimate result of all these activities is that today, as is stated in the joint declaration signed by President Vladimir Putin and President Xi Jinping on May 20 in Shanghai, the relations between China and Russia have reached a new level of comprehensive partnership and strategic cooperation.