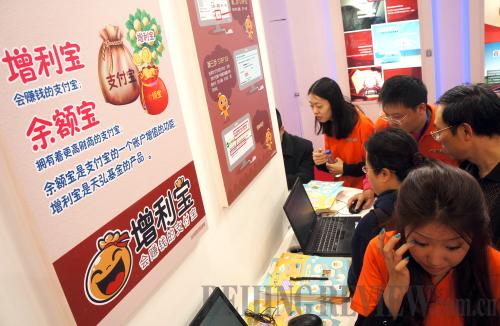 Tianhong Asset Management Co. Ltd. products in cooperation with Alibaba, including Yu'ebao, attract investors at the Ninth Beijing International Finance Expo on November 2 (CFP)
Internet Finance Takes Off
Alibaba Group, China's e-commerce giant, launched an online-finance platform in July through Alipay, Alibaba's third-party-payment arm, to deposit idle Alipay funds into a comparatively high-yielding money market fund.
Given Yu'ebao's current annual interest rate of around 5 percent, its lack of a minimum deposit requirement, and the ability to transfer and withdraw funds easily without paying commission, Yu'ebao had attracted more than 100 billion yuan ($16.5 billion) in deposits by November 14.
Many other Internet companies, such as search engine giant Baidu and Suning.com, launched similar products.
The boom in Internet finance is partly fueled by skyrocketing e-commerce in the country.
On November 11, dubbed Singles Day due to its date reading 11/11, Alibaba beat its previous single-day sales record. Its business-to-customer website Tmall and customer-to-customer website Taobao raked in a total of 35.02 billion yuan ($5.75 billion) within 24 hours.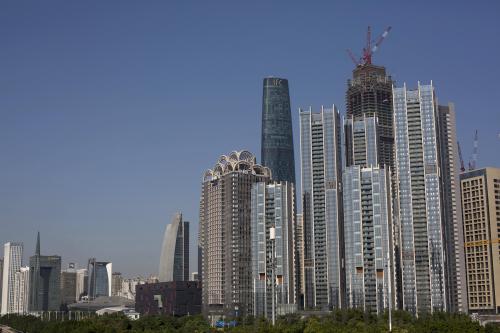 Zhujiang New Town in Guangzhou, capital of Guangdong Province (CFP)
Real Estate Regulation
China issued an array of regulations this year in attempts to cool the heated housing market.
Home prices took an upward swing since the last quarter of 2012 despite government-imposed measures to cool the market. In light of this, the State Council unveiled five new policies in February to reaffirm its stance on further regulating the housing market. The five measures include improving local governments' accountability in stabilizing housing prices, strictly curbing speculation in the housing market, ensuring land supply, boosting the construction of government-subsidized housing for low-income households and intensifying housing market supervision. In March, a 20-percent capital gains tax on secondhand home purchases was imposed to cool the market.
On November 20, the State Council decided to integrate the responsibilities of realty registration into one department and establish a single information-sharing platform, a move believed to be able to help combat corruption and surging high housing prices.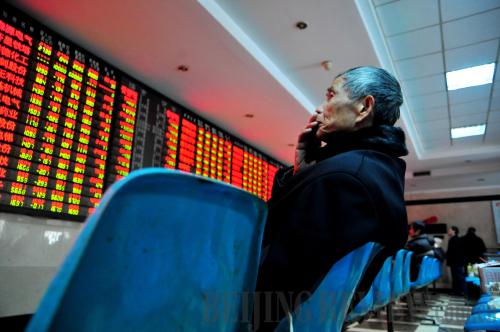 An investor watches stock price changes at a broker's trading outlet in Nanjing, capital of Jiangsu Province (CFP)
New Stock Market Policies
The China Securities Regulatory Commission on November 30 released four documents on regulating the stock markets, including measures for market-based change in the initial public offering (IPO) issuance mechanism, preferred shares, better protection for investor interests in cash dividends and stricter scrutiny of backdoor listing. The securities watchdog promised to streamline the IPO approval process while strengthening supervision over listed companies.
On December 14, the State Council announced that the over-the-counter market, a national share transfer system for small and medium-sized enterprises, also known as the New Third Board, will be expanded to cover all innovative and promising companies. Qualified companies can apply for listing on the board for public share transfer so as to realize equity and bond financing as well as asset restructuring.