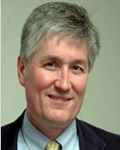 The meeting between President Xi Jinping and President Barack Obama at Sunnylands, the former Annenberg estate in Rancho Mirage, California on June 7 and 8, will be unprecedented in its relatively informal format.
While an informal meeting is not without precedent - President Jiang Zemin visited U.S. President George W. Bush at his ranch in Texas before they both attended the Asia-Pacific Economic Cooperation meetings in Mexico in 2002 - the scope and tone is unique for a meeting of Chinese and U.S. presidents. Such a casual setting can encourage both straightforward discussion and define areas of mutual understanding by giving Xi and Obama an opportunity to familiarize themselves with each other's mindset.
Hopefully, this informal setting, which presumably will be repeated in a future Xi-Obama summit in China, will build a strong personal relationship between the two leaders. China-U.S. relations would benefit from an improved level of trust, openness, and cooperation.
American and Chinese presidents have never sat down outside of Beijing or Washington for a wide-ranging dialogue that will likely continue for many hours and not be constrained by the formalities that come with an official visit. While the meeting will lack most of the usual White House ceremonial honors reserved for a visiting leader, perhaps the lack of pomp and circumstance can begin a new, and promising phase in China-U.S. relations, one not seen since U.S. President Richard Nixon's meeting with Chairman Mao Zedong in 1972.
The informal setting may also provide Xi and Obama with the opportunity to begin an on-going and constructive dialogue between the two nations that will foster a genuine "win-win" on a range of economic and diplomatic issues. While many may place great hope in the leaders addressing a series of issues that may or may not be raised in the summit, as important is the opportunity for the leaders of the world's two most foremost nations to get to know each other better.
The fact that President Xi agreed to meet President Obama in the U.S. (technically, it was Obama's turn to visit China) is a positive sign. After all, this is only the second time that the two have ever met. They spent 90 minutes together last year in the White House when Xi visited the United States as Vice President.
Recognizing the importance of the relationship with China, Obama placed a phone call to Xi less than a day after his confirmation by the National People's Congress as President of China, not only to give his congratulations but to talk about the relationship and what they could do together to strengthen it.
The summit in many ways is the culmination of a series of recent high-level China-U.S. meetings that have emphasized a new tone of cooperation between the two nations. And just in time, considering that the state of China-U.S. relations over the last few years has been one of a growing distrust on the part of both nations over long-term goals and intentions.
Continuity and change in both Beijing and Washington, with Obama's re-election last November and the confirmation of President Xi and his leadership team in March, provide an opportunity for closer cooperation on a host of issues of mutual interest and concern.
As Chinese Academy of Social Sciences (CASS) Research Fellow Shen Jiru recently noted, the summit will help build a new type of relationship between China and the U.S. by deepening mutual understanding and managing differences.
Improving the world's most important relationship
Fudan University Professor Shen Dingli recently described current China-U.S. relations as "an interesting mix of necessary cooperation and increasing competition, with some controlled confrontation." The opportunity to produce greater cooperation, manage competition, and reduce confrontation in China-U.S. relations is obviously on the minds of both leaders.
Speaking to National Security Advisor Tom Donilon in Beijing on May 27, President Xi stated: "The current China-U.S. relationship is at a critical juncture and that we must build on past successes and open up new dimensions for the future."
Donilon, speaking for Obama, noted that the U.S. was firmly committed to building a relationship defined by higher levels of practical cooperation and greater levels of trust, while managing whatever differences and disagreements that may arise between the two nations.
The need for communication on major issues of mutual concern should not only be a presumed goal of the summit, it should be an expressed one. Deepening understanding, enhancing mutual trust, and promoting cooperation are good not only for China and the U.S., but for the world.
The last few years have been difficult for China-U.S. relations. Distrust has grown on both sides. China's rise raises a host of issues for the U.S. - and for China.