INFORMATION LEAKS: WikiLeaks founder Julian Assange arrives at a London court for a hearing on February 7. Assange made a global name for himself by releasing thousands of secret U.S. diplomatic cables on his website (ZENG YI)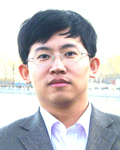 The United States is preparing for the next generation of war, one that will not be fought on traditional theaters—land, sea and air—but in the world of computers and information networks: cyberspace.
Details of the U.S. military's cyber warfare policy were released recently, providing definitions and stipulations on this new type of warfare. Minor attacks will be met with appropriate responses, while more severe cyber attacks could warrant a real-world response.
U.S. Secretary of Defense Robert Gates, speaking at the Shangri-La Dialogue in Singapore this June, said the United States may regard cyber attacks originating from other countries as acts of war.
The Shangri-La Dialogue is an annual inter-governmental security forum attended by defense ministers and senior military leaders of Asia-Pacific states. Chinese State Councilor and Minister of National Defense Liang Guanglie took part in the dialogue this year.
Non-traditional warfare
The United States has identified cyberspace as the "fifth frontier" following land, air, sea and space and is the first country to introduce an official policy on cyber war.
Cyberspace and the security challenges it presents have received considerable attention from the Obama administration, which has elaborated on its cyberspace strategy in numerous reports. In May 2009, it released the Cyberspace Policy Review. The review stated the security threat from cyberspace has become one of the most severe economic and military threats to the United States. It defined the protection of network infrastructure as an important task of safeguarding U.S. national security.
The administration's 2010 Quadrennial Defense Review proposed developing a more comprehensive approach to operations in cyberspace and creating a centralized command structure for these operations. It also asked the Department of Defense to consider using cyberspace operations as an important means of handling conflicts between countries. The 2011 National Military Strategy further stressed building a strategic deterrence in cyberspace, and regarded this as one of the core tasks for the U.S. military.
The United States has since moved from a strategic planning phase to implementation, as Gates' latest remarks showed U.S. progress on the issue. Considering a large enough cyber attack as an act of war cannot be justified without policies and guidelines in place, which the United States is obviously formulating and applying.
This is a groundbreaking move. Not only has the United States defined cyber attacks from other countries as acts of war, it has also come up with an approach to coping with cyber attacks. It says if an attack is launched, a counter-attack, be it a digital or bricks-and-mortar retaliation, will follow. The United States made this clear when it unveiled its International Strategy for Cyberspace on May 16, stating all options are on the table concerning a response to a cyber attack. The strategy also introduced the concept of "collective security" into cyberspace, regarding cyber attacks against the United States' allies as attacks on the United States itself.
In addition, it was reported the United States is developing weapons for its cyber warfare arsenal. So far, it has developed more than 1,000 cyber weapons including computer viruses, distributed denial-of-service attacks and logic bombs.
The New York Times said the Stuxnet virus, which caused 20 percent of the centrifuges in Iran's nuclear plants to fail, was probably developed jointly by the United States and Israel. Budget documents from the U.S. Department of Defense show the U.S. military is developing equipment as well as attack abilities to destroy enemy information systems.