China's economic and social reforms over the past three decades have ignited seismic changes in the international community and permanently altered the global economy, according to scholars at the American Symposium of the 2015 World Forum on China Studies, held in New York City on May 4 and in Atlanta on May 6-7. Focusing on the newest stage of reform in China, keynote speakers and panelists spoke of their optimism for the future of Sino-U.S. relations and the intensifying economic dialogue between the two countries. Beijing Review highlights some views from the symposium: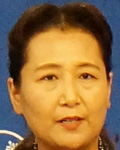 Cui Yuying, Vice Minister of the State Council Information Office of China
How should we seek to understand the change in China's growth rate? For one thing, it is due to the change in the macroeconomic environments both in China and abroad; for another, it is a result of China's effort to change its development mode and to facilitate structural readjustment. Over the past three years, China has implemented a series of measures to lower energy use, reduce emissions and encourage innovation. While the growth rate has certainly slowed down, the quality of economy has been enhanced. The world economy is still in the stage of slow recovery, which is external downward pressure on China, but China still has many policy tools and measures it can adopt for adjustment. Comprehensively deepening reform will solve the issues that have created bottlenecks for China's development for years, creating new sectors for growth, consumption and investment. This will mean huge development opportunities for China apart from fueling the sustainable and inclusive development of the world economy. We are confident this will be the case.
Some in other countries might think that China's reform has not met expectations. Based on this, they have come to pessimistic conclusions. This shows that they failed to see the remarkable progress in China's reform. China is working to solve the imperfections in its market system, such as excessive administrative intervention as well as a lack of a sufficient supervisory system. China is also reducing the sectors where the government directly allocates resources in perfecting its socialist market economic system. In particular, we have established free trade zones in Shanghai, Guangdong, Tianjin and Fujian to promote further reform and opening up. We are also promoting and spreading what we call a negative power list and national treatment prior to market entry, which will be iconic for China's new round of reform and opening up. The government reform centered on simplifying governance and delegating powers will initiate a wave of entrepreneurship and nationwide innovation, boosting China's growth.
China's market will open further to provide more opportunities. An IMF prediction shows that, in the next five years, China will import more than $10 trillion worth of goods, invest more than $500 billion overseas and send more than 500 million tourists to other countries. The Belt and Road Initiative (Silk Road Economic Belt and 21st-Century Maritime Silk Road), the Asia Infrastructure Investment Bank (AIIB), and Silk Road Fund proposed by China and the BRICS Bank, which is to be established, will adhere to the principle of inclusiveness in order to allow more countries to ride the express train of China's economy.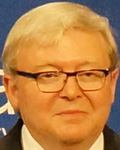 Kevin Rudd, President of the Asia Society Policy Institute and former Prime Minister of Australia
If the [United States and China] can conclude the bilateral investment treaty, this will be a huge impetus. Regionally, there are significant differences in terms of different territorial claims in areas around China's coast, in the East China Sea and the South China Sea. Globally, great cooperation has already begun in the area of climate change. But I conclude with this. If the two governments have a strategic framework to manage their differences, and to expand their areas of cooperation, they may in time discover that they have in the 21st century a combined purpose. What is that combined purpose? There are so many threats out there common to China and common to the United States, that they start to be much larger than any disagreements China might have with the United States, or the United States may have with China. When I look at terrorism, it's an external threat to China and to the United States, and to all civilized peoples. It's a threat to order. When I look also at other areas, we've mentioned, of course, the problem of climate change, but then, its offshoots such as food insecurity and water insecurity. And the list goes on. External threats to financial stability, external threats to other forms of stability as well.
So my argument is that if we focus on the things that unite rather than the things that divide, there will be a large unleashing of political energy to deal with underlying problems in the relationship as well.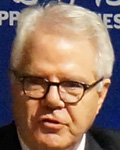 David M. Lampton, Director of China Studies at the Johns Hopkins School of Advanced International Studies
In short, we need to build what Dr. Henry Kissinger called a Pacific Community. Such a statement should embrace and reinforce interdependence. The United States and China should cooperate in the development of infrastructure projects around the world. The initial U.S. reaction to the AIIB was wrong. Washington, Beijing and perhaps non-governmental organizations in both countries, could cooperate on projects in Afghanistan, for instance.
With respect to interdependence between our two countries, the right proposed direction is to encourage more investment in each other's employment--generating enterprises--and a push for the earliest possible conclusion of a bilateral investment treaty. Make it even clearer that China is welcome into the teepee presuming that it moves forward.
Beyond written declarations, China needs once again to reassure the outside world that it is committed to reform internally and externally, as [late Chinese leader] Deng Xiaoping managed to do in the early 1990s.
To conclude, leaders in both the United States and China have a responsibility to speak out against corrosive nationalism, reminding their people that the strategic justification for this bilateral relationship is simple and compelling. Neither the world, nor our two countries, can afford the United States and China as adversaries.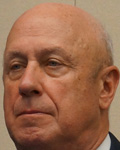 Douglas H. Paal, Vice President of Studies at the Carnegie Endowment for International Peace
What I see is an issue--not a crisis--but an issue of self-confidence in both China and the United States. In the case of China, since the 2008 Olympics and the financial crisis in the West, China's had an excess of self-confidence in its outward expression of policy--but it sits on a benchmark of deep insecurity and lack of self-confidence from a very troubled 250 years of Chinese history.
The United States' self-confidence has been shaken in recent years by financial crisis and by our political immobilization up until January of this year. Lots of things are going on in society and the proliferation of media has given everybody a prismatic channel to a bizarre understanding of what's going on in America through their favorite cable channel or blogger or the like.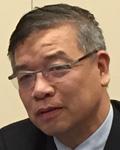 Huang Renwei, Vice President of the Shanghai Academy of Social Sciences and Director of the academy's Institute of History
The U.S. strategic circle shows more suspicion on China's intentions for international order. Many reports have been wrong. Many are worrying about China's challenge to the U.S. dominance in the international order in six fields: The first is the system of allies led by the United States; the second is the American leadership in Asia; the third is the control of the international regime; the fourth is the international monetary system based on the U.S. dollar; the fifth involves global commerce such as space, cyber and deep water; and the sixth is the universal value.
So with these issues for China and the United States, some say the core issue of China's resolutions is transferred to the international order. This was probably too early or hurried but it shows the potential in the politics of the issue. China needs to initiate many new ideas about the international order. In my idea, it is some kind of strategic transparency.
One of the common interests we have is a community of responsibility. Under this idea, we try to find different levels of common interests and common responsibility.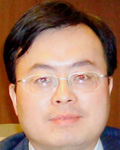 Song Guoyou, professor at the Institute of International Studies and Deputy Director of the Center for American Studies, Fudan University
What's the benefit of [bilateral investment treaties]? One is economic influence. If we have China-U.S. bilateral investment treaty (BIT), we produce balance between our two countries. The American trade deficit with China was $342 billion last year.
For China, more than $1 billion will be created if we have such a BIT. I believe that China and the United States will trust each other deeper and better. The reason is quite simple. If you don't treat other as a friend, you will not have a way to resolve differences.
The United States only conducts BIT with its friends and allies. By signing a BIT with China, both countries will send a very positive message to the domestic and international audiences.
(Reporting from New York and Atlanta)
Copyedited by Kylee McIntyre
Comments to liuyunyun@bjreview.com