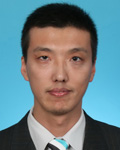 It's hard to argue with the fact that our world is currently in a process of revolution--a comparison to the global state of affairs even 10 years ago can prove that easily enough. During a time of such change, countries should take care to respect others' rights to develop and change under their respective cultures. Under the banner of "humanitarianism" or "security," interfering in other developing countries' affairs risks a return to the colonialism from which many of these countries have sought their freedom. The Bandung Conference, which celebrates its 60th anniversary this year, championed a spirit of noninterference that, in my opinion, is becoming more popular.
Delegates from 29 countries of Asia and Africa came together publicly for the first time at an international assembly held in April in Bandung, Indonesia, 60 years ago. The first Asian-African Conference, or the Bandung Conference, indicated that the Third World had become an independent group against the backdrop of the Cold War.
In the years following World War II, many Asian and African countries gained independence and formed new governments. These newborn countries urgently needed to concentrate on domestic development and refused to join the rivalry of either party in the Cold War. The Third World treated the Bandung Conference as an opportunity to claim their right to pursue development and prosperity, fearless of formidable superpowers. They had at the same time established many significant multilateral mechanisms, including the Non-Aligned Movement and Association of Southeast Asian Nations.
In 1955, then Chinese Premier Zhou Enlai, on behalf of the newly founded People's Republic of China, attended the Bandung Conference and introduced China's foreign policy emphasizing peace and camaraderie, a policy which, I think, has since become one of the most recognized norms of conduct in the field of international relations. For the last 60 years, China has consistently stayed true to this vision.
Today, the spirit of the Bandung Conference still inspires developing countries to contribute to world peace and stability.
To commemorate the 60th anniversary of the Bandung Conference hosted by Indonesia, Chinese President Xi Jinping defined the Bandung Spirit for the new era. Xi's speech reflects China's goal to carry forward the spirit of camaraderie of the Bandung Conference.
The world needs change. The era when Western powers wrote the rules for international order is coming to an end. Our vision for global governance nowadays lies in multilateral cooperation, one that includes emerging and developing countries participating in international affairs in more creative ways.
However, everyone needs to respect the fact that each country has the right to choose its own development path that fits its national conditions. Attempting to remold a country without respecting its culture, history or its right to agency will only bring chaos and failure. In today's world, the principle of non-interference badly needs to be implemented. No countries should interfere in other countries' internal affairs in the name of "human rights protection" or "security." Obviously, no country should use the noninterference principle as an excuse to conduct crimes against humanity on its own territory and block outside scrutiny.
For a long time, economic and social reform and development have been at the top of the agenda of many emerging and developing countries, China included. It benefits developing countries to come together as a tight-knit community when seeking more balanced, equal and sustainable development. More importantly, they should step up and claim a bigger role in the global financial market which they have long been neglected.
China desires to do just that and take a leadership position where possible and will try to participate in regional and global affairs in a more active manner.
China is now spearheading the Belt and Road Initiative and is, with other countries, establishing the Asian Infrastructure Investment Bank for the purpose of transforming the poorest and most volatile regions of the Eurasia continent into a magnet for investment. These initiatives are strong evidence that China is doing its part to develop the Bandung Spirit in this, a rapidly changing world. 
The author is an op-ed contributor to Beijing Review
Copyedited by Kylee McIntyre