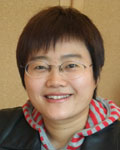 It is generally acknowledged that Western Europe and the United States led the establishment of the modern international legal system. However, the situation in which it was forged has changed considerably since the end of World War II. Over the past 30-odd years, developing countries have participated in creating an improved and more nuanced international law system.
"Under the current new circumstances, Asian and African countries should drive the international political order toward a more just and rational orientation while safeguarding the post-war international order with the UN at the core," Chinese Premier Li Keqiang said in his address at the opening ceremony of the 54th Annual Session of the Asian-African Legal Consultative Organization (AALCO) in Beijing on April 13.
Over 200 delegates from AALCO members and international organizations including the UN, the International Court of Justice and the International Law Commission, attended the five-day meeting in Beijing.
AALCO is a valuable outcome of the historic Bandung Conference--the first Asian-African Conference--held in Bandung, Indonesia in April 1955. Since then, AALCO has played an important role in coordinating cooperation of member countries on international law and other legislative work.
The Bandung Conference gave a voice to newly independent nations in Asia and Africa and demonstrated that they deserve respect as an important force in world politics. During the conference, the Ten Principles of Bandung were adopted, underlining political self-determination, mutual respect for sovereignty and territorial integrity, non-aggression, non-interference in internal affairs and equality of all nations. These principles have been accepted worldwide as part of the basic norms of international relations and international law. In turn, they have also played a significant role in safeguarding the post-war international order and world peace.
Most Asian and African countries suffered the pain of inequality and oppression as colonies of Western countries during the 1800s. They eventually achieved independence through a persistent struggle. They regard state independence and national dignity as core interests and oppose any interference in their domestic affairs. Therefore, it is a consensus that the international community must safeguard the UN Charter and post-war international order as well as principles of international law.
In this sense, AALCO is an important multilateral platform for Asian and African developing countries to enhance cooperation on protecting their legitimate rights and interests and advancing international law toward a more just and rational direction.
Furthermore, advancing the cooperation of legislative and judiciary bodies between member countries could be a major job for the AALCO.
To boost cooperation with other Asian and African developing countries, China will finance a research program on international law to support the development of AALCO, Premier Li announced in his speech.
As a result of expanding political and economic integration worldwide, international laws concerning bilateral and multilateral relations as well as financial cooperation and development will need to be continuously revised. AALCO will have a unique role to play in increasing Asian and African developing countries' say and influence in this process.
The author is a senior research fellow of the Institute of West Asian and African Studies under the Chinese Academy of Social Sciences
About AALCO
The Asian-African Legal Consultative Organization (AALCO) was formed by its seven original members on November 15, 1956. Headquartered in New Delhi, India, its 47 members comprise almost all the major states from Asia and Africa.
A major goal of AALCO is to serve as an advisory body to its member states in the field of international law and as a forum for Asian-African cooperation in legal matters of common concern.
The plenary organ of AALCO is its annual session, which is usually hosted by its member states on rotation basis.
China joined AALCO in 1983 and Beijing last hosted the annual session in 1990.
(Compiled by Beijing Review)
Copyedited by Kieran Pringle
Comments to liuyunyun@bjreview.com