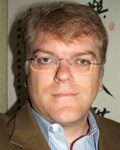 The Confucian classic of China, the Liji, or The Book of Rites, is a work that teaches through numerous examples the proper ways to grieve for and remember the dead. In some cases, the requirements are quite extensive; the rituals prescribed for a son upon the death of his father, for example, require donning a mourning sackcloth. The first three days are spent fasting, leaping and crying; the burial itself requires faithful adherence to numerous explicit details; and for 27 months afterward, the son must live in a makeshift hut near the grave, wearing the sackcloth and emaciating himself through continued fasting.
Why did Confucius dedicate so much discussion to such rituals and why did so many Chinese adopt them? Such questions cannot be answered briefly or even, definitively. Certainly, not all Chinese past or present observed them with complete fidelity.
However, one possible explanation for creating and popularizing such customs concerns a key feature of Chinese society. As Fei Xiaotong, one of the pioneers of modern anthropology and sociology in China, explained, Chinese people tend to view relationships in terms of networks; ultimately, one's position, including one's privileges and responsibilities, is determined by "distance," by how near or far one is to another. Fei contrasts this with how social relations are frequently conceived in other societies—where relationships might also be determined by distance, but are frequently delimited in terms of whether or not one believes himself to be part of the network, which would often be the initial concern. In other words, Fei suggests that the dominant pattern for Chinese social relations is one that can be conceived as a continuum; all are related, the main question is how closely related different people or groups are. Although there might be a great distance between a Chinese peasant and the emperor, a relationship was still perceived. This would have been different, for example, between an English peasant and monarch. Today, many Westerners in particular continue to be surprised by concepts like "six degrees of separation" or results from DNA testing that reveal unexpected relations, but in Chinese culture such outcomes would appear more commonsensical.
Given the importance of relationships in Chinese society, and indeed, the mortal consequences of failing to care for those relationships in both life and death, it is perhaps unsurprising that precise rituals became commonplace. But it should also be clear that these rituals, which Confucius and others conceived as being examples of propriety, of proper social conduct, were formulated in part as a means for regulating relationships in a society where such regulations would be vital for maintaining social order and further, for advancing toward greater harmony.
There are many possible threats to social order, and Confucius discusses many, including official corruption and indulgence in vices. But we can also understand that Confucius was concerned with creating harmony between human emotional and rational experiences. In a society emphasizing relationships, striving for such harmony would be a major concern. One would need to construct a means for regulating emotions in a proper way and, given the inevitability and frequently unpredictability of death, one would need to carefully regulate grief. In this sense, therefore, we might understand Confucian funerary rituals as laying the groundwork for a highly advanced politics of grief in a cultural context where such a politics might be necessary and desirable. Thus, a father should mourn a son by assuring a proper burial, by circling the grave three times, or by repeating a specific phrase, while the son should mourn the father more elaborately, and so on.
As most readers already know, contemporary Chinese society is very diverse. Officially, there are 56 different ethnic groups in China. While there are many similarities within and between groups, homogeneity is rare. There are Jews, Christians and Muslims in China, as well as Tibetan and Chan Buddhists, and many others. Many Chinese are agnostic or explicitly atheistic, and perhaps many more prone to various superstitions that are either culturally deep-rooted or merely passing fads, phenomena common in all societies. But one point we want to reach here is that one can often find Confucian influences crossing different ethnic and even religious lines. In many cases these are no longer understood as being necessarily "Confucian." Rather, they are part of the fabric of Chineseness and assorted but interwoven threads of cultural experiences and practices.
Another point is that maintaining an appropriate politics of grief remains a major concern in China today. As is well known, the maintenance of order and stability is a major social and governmental value. It is also well known that failure to manage grief, particularly when it affects a large group of people, has historically served to spark widespread social unrest. Tragedies can lead to more tragedy—like an earthquake sending tremors through innumerable faultlines, cracks and crevices that emerge when families and social networks suffer a loss or losses—when lives are lost, when feelings are harmed and when face is lost.